In a post a few weeks ago, I have explained the most common types of sexualities. And now we are going to talk about if your sexuality is changeable or not. Many people confuse sexuality with gender. They think that you will always have to have sex with a man if you are a woman. But that's simply not true. And if you are open-minded, you may find sexual fluidity normal like any good thing on earth.
Whether you are a heterosexual person or a gay, if you switch your sexual orientation, you are sexually fluid. Now, the question is, does it really happen? Is your sexuality really changeable?
What Is Sexual Fluidity? How Does It Happen?
When it comes to sexual fluidity definition, I would say that it refers to changing your sexual orientation. If you are gay now and don't want to live that way, you can change yourself. But the question is, why would you?
Many people I know are sexually not attracted to the opposite gender. But they date people of the opposite sex because it's 'normal.'
Now, who told you to be normal? Normal is boring.
Also, if you try to suppress your sexuality, you will become depressed.
Sexuality is changeable only when you no longer feel that way. But if you are doing this out of social pressure, you are not really changing. You are listening to people. That's what it is about.
How does one become sexually fluid then? Well, it's all about your mentality and nothing else. If you want to flip the switch, then do it. But make sure it's something you are into.
What Are Different Sexualities? Do They Have Anything to Do With Sexual Fluidity?
So, here is the thing. Not all sexualities are sexual. This means some people are asexual. They don't feel anything for men or women. But they can also experience sexual fluidity in the future.
There are many sexual orientation types you will find in people. Some are pansexual. Some are sapiosexual, gay, bisexual, and so on. If they want, they can change how they feel. But if it doesn't happen naturally, it is not changing sexuality. If it's forced, you can't call it changing; it's rather living by society's norms.
Your sexual orientation is not something you can control unless it changes over time. If you are now attracted to men, you may not feel the same way after 10 years. When you find out that women are more matured than men, you may feel the same attraction to them as you now feel for men.
Like we change our career and stop loving things that we once loved in our childhood, we may feel the same way with romantic and sexual relationships.
Related: What are the Most Special Types of Sexualities?
A study shows that women who label themselves as straight also find themselves sexually attracted to other women at some point. Just because they don't really prioritize their feelings doesn't mean it isn't true.
What is sexual fluidity is depending on your sexual behavior towards different genders. If you think that it is changing, you are maybe changing yourself too.
How Do You Know If Your Sexuality Is Changing?
Your sexuality can change with time and experience. If you are demisexual now, you can become something else later. But you will know your sexual orientation is changing if something like these happens-
You no longer feel controlled by society: If you are stuck in a marriage because of your family or society, you can try to get out of it. When you start communicating with different people, you can get attracted to them as well. When anyone no longer restricts you, you can feel free like a bird. As a result, you can shift from your current sexuality to another.
You feel attracted to different people: When you are 30 years old, have a kid, and decided to be with a same-sex person, you are becoming sexually fluid. This thing is completely normal and happening worldwide. After all, this is the best decision one can take to keep themselves happy.
You may feel propelled to change your sexuality due to religious and political reasons: People really change their sexualities and start living with different people. Why? Because they want to be a part of some religious or political stuff. If you are a religious person, you can believe in god and be a homosexual at the same time. I don't know why you would have to force yourself to change your sexuality, anyway. But if you want to be a heterosexual for political things, that's not my issue to resolve.
Also Read: How to Be Sexy: Top 6 Tips to Attract Anyone!
Does Sexual Fluidity Affect Your Identity?
Yes, our sexualities have a great role in our overall identities. We are raised to believe that to have a successful and happy life, we need to marry someone of the opposite sex. We have believed for decades that men and women cannot be friends unless they are sexually involved. So, this did change our mentality.
Being a heterosexual person needs a whole lot of courage to live in this world. A gay, bi, lesbian, or pansexual person overcomes many obstacles in their way than a 'normal' person. It makes them stronger and changes their identity to some extent.
Your sexual identity is not depending on your sexual orientation. What I mean is that, if you like a man as a man, you are still a man. It does not make you a woman in any way. Unless, of course, you want to change your gender.
Also, when you change your sexuality, your whole life changes. The chances of you being a biological mother or father of a child are depending on your decision. However, this is only applicable when you allow yourself for same-sex marriage and choose to remain loyal. But men are getting pregnant too. And a lesbian couple can have a biological child without a man involved. Technology has made everything possible.
What is The Connection Between Your Sexuality and Gender?
Your gender is your sexual identity and has nothing to do with your sexual orientation. Your sexuality is depending on various factors, which include your gender as well. Though your sexuality is changeable, sexual identity may not be unless you want to do it yourself. If you are experiencing sexual fluidity, you can feel like becoming transgender or accept your current gender instead.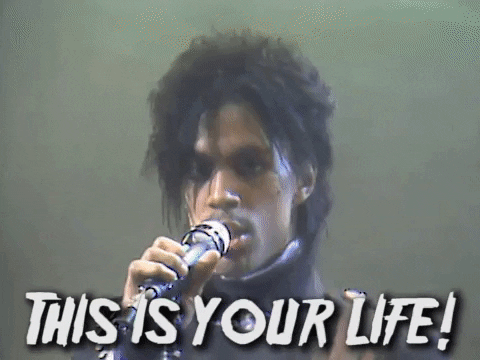 Yet, your sexual orientation may change after changing your gender. So, this is the link between gender and sexuality.
Realize You Are Who You Are
Do not try to change any part of you if that's not what you want. If you try to change your gender or sexuality, you are going against nature. This is something I strictly hate. You can find out if you are going through sexual fluidity by taking this quiz.
If you have any questions or have something to say, please drop a comment below. And to get more sex tips like this, don't forget to subscribe to my weekly newsletter.
See you in next week!
different sexualities
sexual fluidity
sexual orientation