When I watch porn, I look at less intimacy and more fucking. Of course, we all like to fuck but not just the way we have been taught to. A little bit or lots of foreplay spices up the game! But the question is, what is foreplay? And how to do it right?
You can count everything before sex as foreplay. Sex means penetration. You can count oral as 'sex' and not 'make out' (as someone on Tinder told me once). You can do foreplay with your clothes on and off. It may include your hands, lips, or other objects which trigger arousal. And for the record, I do count sexting as foreplay.
In case you didn't know, foreplay is the most vital part of being intimate with someone. It's the stage where you get to learn about each other's body and mind. It has many common synonyms. Some call it cuddling, making out, lovemaking, necking, sexual activities, and even calling it oral sex. But anything that involves your genital is sex. So I wouldn't categorize oral as lovemaking.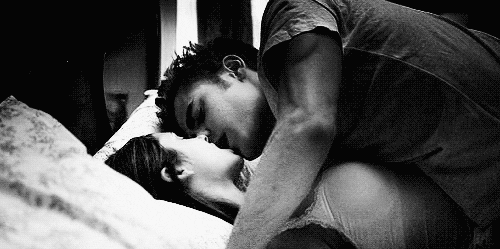 Without lovemaking, you wouldn't feel enough aroused to have sex with the person. This situation is especially applicable to women. First time or seventeenth time, if the woman is not aroused enough, a man cannot make his way to her vagina. So, in that case, making out is equally important for both men and women.
What is Foreplay?
A study shows that both men and women need to participate on an average of 20 minutes of foreplay. However, that does not happen much. Most of the time, we only get around 10 or 15 minutes before jumping into the most 'vital part'. Call it impatience or lack of time, but sex is incomplete without proper lovemaking. A study also shows that kissing, touching, fingering, or oral stimulation helps you reach orgasm more likely. Of course, when you start with foreplay, you will get to go into the penetration part as one thing leads to another. Mutual stimulation is an important part of your overall sex encounter, and without it, you are not actually spending time on sex.
Also Read: Top 12 Sex Songs That Will Change Your Life
If you want to know about your partner on a deeper level, spending time on lovemaking will help you. After all, sex is not only about orgasm; it is much more than that. The purpose of kissing and touching is to build excitement. The more you make the excitement, the more you get wet, and the man gets harder. Also, this is a process of learning self-control and enjoy pleasure.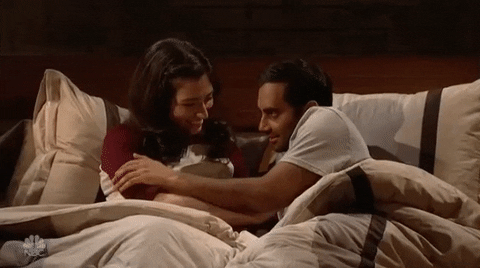 However, it does not have to be physical or skin-to-skin contact. Foreplay sex can include mental stimulation like sexting, reading erotica out loud, eye contact, touching with clothes, and anything that builds sexual tension. In fact, you can schedule foreplay with your partner instead of having sex and still count it as sexual. Why? Because, as I said, sex is not all about penetration.
Next Read: How to Have First-Time Anal Sex? Things You Should Know
Foreplay Definition for Men, How it Benefits
Many men don't count foreplay as a sexual act unless they have full-on intercourse afterward. However, lovemaking is more important for some women than intercourse as they don't get anything through the latter. Some of us think that sex is more pleasurable for men than women. Well, it's true only when you are counting out nibbling and kissing of the list. On the other hand, men try to rush things and add a little time to sexual foreplay. They have only one fear in mind, losing their erection.
A word of advice for men in this context, please don't think about your erection while enjoying your woman. Just give her the pleasure and focus on her body. Your mind will automatically withdraw itself from your penis, and you can have that erection for longer than you think. Sex is like a transaction to me. You give, and I receive. I give, and you receive. So, if you are only focusing on yourself, then you are not doing it right. Men's sexual pleasure is usually based on how their partner is reacting to their actions. The more she reacts, the more he feels confident.
Men's erection has a certain circle of staying and leaving. And people who are not capable of maintaining it according to their needs take Viagra. However, that is more likely to insult men who have perfect penis health and do not experience erectile dysfunction.
Quickies are good for movies, but men like to see their ladies screaming, begging, grinding, and moaning in real life. So, if you don't spend time learning what foreplay is, you are not on the right path.
You May Also Like: 10 Aphrodisiac Foods That Boost Sex Drive & Makes You Horny
How to Start Lovemaking?
Learning how to start necking is almost like How to Initiate Sex When You Are New. It is a no brainer, trust me. All you need to do is think about sex when you are with your partner. And then turn those thoughts into action. Here are some foreplay ideas that can help you get started.
French kisses: French kissing is the first thing most of us do before being willing to have sex. It involves your tongue and lips, and it will lead to making out.
Making out: Making out is not only kissing, nibbling, or licking, but it involves a lot of touching. Sometimes it leads to oral sex if you do it right. And yes, grabbing and grinding count as making out.
Dirty talks and teasing: Teasing along with dirty talks is a very seductive combination. Tell your partner how much you like to make out with them or tell them how sexy they are, how they turn you on. If you don't know how to dirty talk, learn it. While you are talking dirty, make sure to use your teeth, lips, fingers, tongue, and other parts of your body to tease your partner. Basically, teasing includes a lot of stimulation, nipple stimulation, and clitoris stimulation.
Massage: Massage as foreplay tips does not fail. You can include oil or chocolate if you want, and you can also lit up a scented candle to set up the mood. You can even use lubes while doing a massage.
Related Post: Best 10 Great Places to Have Sex for Pleasure
Indirect stimulation: Indirect stimulation can be done with your clothes on. You can rub your private part against your partner's knees or any body part that feels good. This is applicable for both men and women.
Oral sex: You can do mutual stimulation with your fingers and tongue and tease your partner's anus, clitoris, or penis. Oral sex feels good if you can do it right. This does not count as foreplay, but it's something you can count as after foreplay. You can check out the best way to pleasure a woman from this post.
That's all you needed to know as a foreplay meaning. But to get the best foreplay tips and ideas, check out the link. If you have any questions, feel free to leave a comment below.
foreplay
foreplay sex
foreplay tips
sexual foreplay