Welcome to yet another post where I satisfy your curious minds. Well, today I am going to talk about something more serious than the anal sex topics we discussed earlier on 2 am Fantasies. What is anal sex? Why do guys like anal sex? Why is everyone talking about it? 
Lately, these questions are nudging my mind day and night. So, I have decided to find out the possible psychological reasons behind this thing which is not a taboo to me anymore anyway. There are still some people that raise their eyebrows when we talk about anal sex. But let's just strip away the awkwardness and find out why this topic is so intriguing. 
Let's find out the psychological reasons behind wanting to have anal sex. But if you have some other anal sex questions, you can drop them in the comment box below so I can answer them in another post. For now, grab your magnifying glasses and jump into the facts! Ready?
1 . Let's Take a Peek at Behind the Curtain (I mean..your ass)
I know that anal sex is a little awkward to ask your biology teacher about, but when you are sipping your favorite pumpkin spice latte, and someone brings this up, what'd you do? Oh, I can imagine the air in your room gets sucked out. But you must acknowledge the forbidden truth behind this that makes it more important than anything else right now, to me, I mean.
I mean anal sex is like a forbidden fruit factor because from childhood our parents told us that there are certain things in our life that are off-limits. And now as you can say, anal sex was off-limit too and I know for certain that my grandparents never tried it. Well, something that is off-limit, always spikes up our curiosity because we are humans. We like to try things instead of being stuck in boredom that doesn't take us anywhere.
When society gave anal sex a taboo label, it become a shiny object to our mankind. Which is why we couldn't stop thinking about how to poke at it. Even if poking at it means knowing why anal sex is off-limit, yes, we humans signed up for it. And that's how people found out that anal sex is coool. But that is not the only reason why people like anal sex, by the way.
2 . Bending Minds is an Art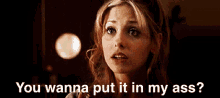 Now the saying was already there that anal sex is or was a taboo. But if it was taboo, then how did our minds work their mysterious magic to create this delightful sense of taboo? So in our brain, there are two sides. The first one is "Oh, that is perfectly normal 💤." And the second one is "Oh my god that's so scandalous 🙀!"
The human brain is an object that is fascinated with balance. We like balance in life in everything. Anything that is too much or too little either overwhelms us or bores us. When we see something on the scandalous side, our brain takes more interest in it than something we call the "norms." We don't question the norms, but we sure question the things that we find off-limits. Like when we were teenagers, we always used to ask our parents, "Hey what's wrong with that? What's the big deal? Why can't I do this?"
That's how we entered into our rebellious self against societal norms. Our search for mystery began and we considered exploring the forbidden fruit that is anal sex. We are still teenagers in that area. Because we are still trying to break free of that curfew that is traditional vaginal sex and sneak into something that feels like the Olympic sport—anal sex.
3 . Because "Anal Sex" Earns Some Giggles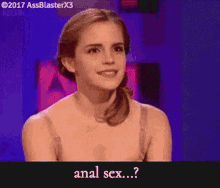 If I had a penny for every giggle I have earned when I bought up the topic of anal sex, I'd probably have enough pennies to fill my bathtub. But why do people giggle when there is "anal sex" involved? Is it because we are still a teenager exploring the topic of sexuality? Well, it's partly that but there is more to it.
So, we use laughter as our go-to defense mechanism against unfamiliarity or discomfort. If anal coitus is taboo, then there is a part of our brain that tries to protect us from diving deep into that territory. Even though we are biologically wired to lean into taboo subjects, some part of us still want to stay low-key about it.
That's why when someone says 'anal sex', since it is not that familiar yet, we start to giggle to avoid that unfamiliar and uncomfortable situation. It's like a secret language between our bodies and our minds as if saying, "I know this is weird but there is nothing to freak out about it."
4. What is Anal Sex? Peeling Back the Psychological Layers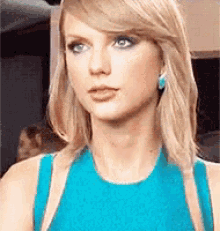 Well, the giggles and raised eyebrows were not the most important psychological factors of anal penetration. There is a more important underlying psychological layer that we should explore. It doesn't matter whether you are thinking of having anal sex with your boyfriend, or with James Bond, it does open up thoughts about trust and intimacy. Some research says that women like anal sex but they only want to do it with a partner they trust. Or with a partner, they can be vulnerable with. So, what is anal sex? Think of it as an emotional pool where you cannot float.
You have to draw deeper towards the person you are having anal sex with. It is because since anal stimulation is taboo to most people, they are only willing to do it with the person they are most connected with. Think of anal sex is like revealing a hidden part of yourself and embracing that vulnerability can be the most rewarding. Being truly vulnerable in front of someone sets you free. It's like you are not only sharing yourself with someone but also experiencing the realest form of your mind.
Even though there are raised eyebrows, there are giggles to avoid an uncomfortable conversation, underneath them all, we are just trying to connect with someone on a deeper and more intimate level. So, I am going to say it. Anal sex is a human desire.
5. Everybody Wants to Feel Some Pleasure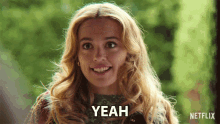 The big P is another motivational factor for wanting to have anal sex. We all want pleasure in whatever we are doing. So when we are doing anal sex, we are obviously seeking that pleasure point that validates our need to explore such taboo. Anal stimulation is not only a taboo, but it is also our personal preference and we do it out of curiosity.
Did you know that our body can experience pleasure in different ways? And some people want that more than others— maybe those people invented anal play. Maybe our ancestors discovered that anal play can unblock new sensations. But they were so jealous of us finding out the truth, that they labeled it as 'dirty'. Which it is, to be honest. 
Let me tell you a fact: your anus has a lot of nerve endings that make it even possible for you to have an anal orgasm during rimming or anal penetration. But for that, you will have to use a lot of lubes, you will have to ask your partner to approach with care, and you will have to take your communication game to the next level. Find out the best anal sex positions that will help you achieve the maximum level of pleasure. 
But with everything said, you will also have to remember that it is not a one-size-fits-all situation. If something floats your boat, the same thing might not float your partner's yacht, and you will have to accept that.
6. Communication Plays a Vital Role. Well, That's Everywhere, Innit?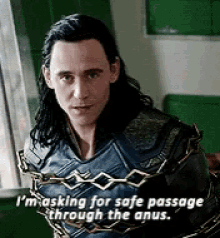 Everyone talks about the importance of communication in a relationship— and rightfully so. It does not matter whether you are having anal sex or not, if you are in a relationship— any sort of— then you will have to practice the right communication tactics. When it comes to anal play or any sexual activity, you will have to be open and honest about your preferences. You will have to listen to what your partner has to say about the same, and you will have to be open about your likes and dislikes without accusing your partner.
If there is something that your partner doesn't like, you should not judge them based on it. It's not a rule— it's morality in my opinion. Just talk your heart out with the guy you are about to have anal play with. Tell him all about your desires, curiosities, and boundaries. Having this sort of communication will create a bond between you two. And if things go south—meaning if your likes don't match— then you'd know that it's probably not for you.
And in that case, there are plenty of other ways to spice up your sex life if anal sex is off the table. 
What is Anal Sex? The Bottom Line
So there goes the deeper dive into the psychology behind anal sex. Of course, it is a Forbidden fruit, and it is pleasurous. But the topic of anal penetration is more complex than meets the eye..or you know… 
When you are having curiosities about anal stimulation, and if you earn some raised eyebrows while talking about it, then you know where to come. I encourage you to engage in open conversations about this uncomfortable topic because that is what growth is about. So stay curious until next time, and if you have a question about anal sex, shoot. I'd like to hear about your concerns so that I can make a post about them.
As for now, I'm going to peach 🍑 an idea to my boyfriend. Just remember, honest communication 👀.
anal sex
anal sex facts
anal sex positions
anal sex safety
anal sex tips
What is Anal Sex