Don't be boring. Yeah, I know that missionary is one of the most intimate sex positions of all time but what's fun in lying on your back and watching the fan, anyway? Watching pogo and vibrating yourself is better than that.
Don't get me wrong. I love missionary, especially when he looks at you with heavy breathing and fucks you recklessly. But that's not the most breathtaking sex position and there are many of them that can turn you on just by pronouncing it.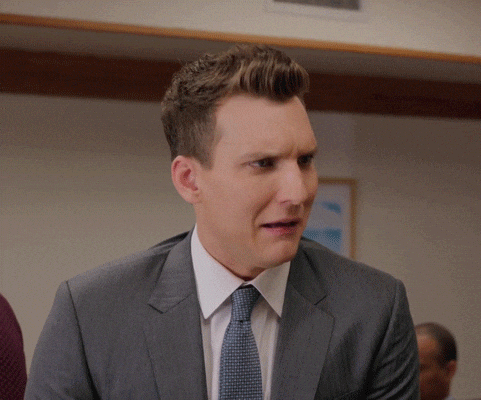 Whether or not you have heard of them before, I am here to remind you of them one more time. So, let's buckle up, cuz we are gonna have a joy ride!
Fun Sex Positions: Cowgirl
Call it cowgirl, girl on top, ride, or whatever you want, they all have the same thing in common; intense pleasure! You are the cowgirl, therefore, you are in charge of your and his body. Move your ass the way you want (possibly rotating and pressing is the best). Ask your boyfriend to lie on his back and you will be on top. This is a pleasurable alternative for those who like missionaries. In this way, you take the entire control over your orgasm because you can stimulate your clit and G-spot with his penis.
You can do cowgirling in the reverse way where your back will be against him and you will slip in and out on his cock without a shame. Many girls feel shy in the cowgirl position because their body is completely visible and their partner can see their faces during orgasm. So, if you are a shy girl, then the reverse cowgirl position will be one of the best sex positions for you. You can do whatever you want with your and his hands. You should also touch yourself because it turns him on!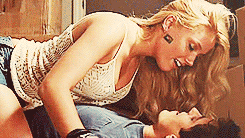 Try to make yourself comfortable by moving your legs to his sides and placing him deep inside you. If you do it right, cowgirl is the best way to get a quick orgasm. Oh, did I mention that It gives extra time to your boy?
Lap Dance
You can also call it the girl on top position because you will be on his lap dancing in his cock all day long! This is among the new sex positions that allow you to penetrate him deep in yourself so that you can enjoy both G-spot and clitoris stimulation. You know where did the term, 'lap dance' come from? The busty strippers in the night clubs introduce it to us.
There are two ways to do this right. Sit on his dick by facing him or sit on his lap with your back against him. For this position, you can use your couch, chair, bed, etc. but hard grounds can get a little uncomfortable for you. Sitting on his lap can make it the greatest of all anal sex positions and best bathroom sex positions. While sitting with your face close to his makes it really hot and sexy.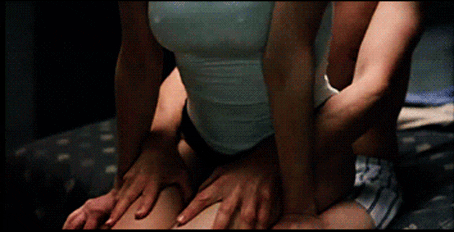 For whatever reason, I know you're gonna love it! Don't forget to make it sexier with some smooches, grips, and grinds.
YOU MAY ALSO LIKE: What are the Most Special Types of Sexualities?
8 Sex Tips That Will Instantly Boost Your Sex Life
Sitting Face to Face
Sitting face to face is an extremely romantic and passionate sex position that you need to try tonight. It's like the lap dance position but this time, you won't be sitting on his lap. Both of you need to sit on a bed facing each other. Your entire body will be distant from him but the only thing that will be connected is your vagina.
Not only this is one of the best and weird sex positions, but I find it particularly sexy. The fact that my body isn't in contact with him but our nerves are, turns me on. Do it this way; sit on your hip, and with your legs bent. Your body will be leaning back and your entire weight will be on your hands. Move forward, both of you, until your genitals touch each other. This causes great penetration as well as mutual stimulation.
This is one of the new sex positions stated in Kamasutra and some people call it Magic Mountain. You know, why I find this particular thing sexy? It allows eye contact and stimulates our G-spots.
Spooning
Normal spooning or reverse spooning, you cannot deny the fact that spooning is awesome. Spooning is such an act of affection because it's like you two are hugging each other. But why not having some orgasm while you are at it? 😉 You know what? Spooning sex position is for lazy people, and yes, I'm lazy. I like to be lazy when it comes to sex sometimes. You can also watch Netflix or grab some popcorn while your partner is penetrating you slowly from behind.
While you are the little spoon and he is doing you, you feel that intense closeness in your relationship. Moreover, this position does not overstimulate the penis so he lasts a little longer in bed. Also, for a woman, this stimulates your G-spot and clitoris, makes it easier for you to achieve an orgasm.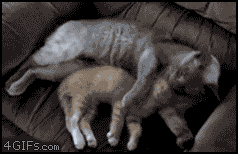 Another reason for loving spooning? You can move your hands to touch yourself and he can do the same to you. The best way to avoid and maintain eye-contact is spooning. It always gets the job done no matter how you are doing it.
Cross: Weird Sex Positions
You may have already thought about the other sex positions in the list but the cross is something not so common. Moreover, the cross can be a little difficult for the novices but it is indeed really pleasurable when you learn to do it properly. You can avoid eye contact with this pose if that helps.
You can count the cross as mutual masturbation if you don't use each other packages and use hands instead. The pose includes crossing each other's body. Your boyfriend will be lying on his side by resting his head on his hand. You, on the other hand, will be lying on your back and your legs would be around his hips as if you were sitting on his lap.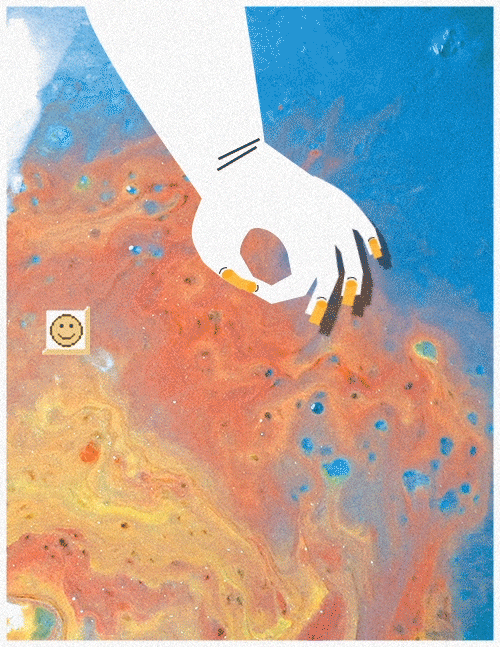 Not only this position prompts a deeper penetration but also gives your man some extra time. So, if he is one of those kinds of guys who last only 5 seconds (no offense), the cross will be very much rewarding. I'm telling you again if you want to take a hold of this pose, you're gonna need some practices.
Modified Doggy
Modified doggy is no less than the doggy-style sex but it's a little more classy. There are some reasons why I love this sex pose. A. it helps your partner penetrate himself deeper into you. B. the man can slap my hips while doing me. C. I love hooman dogs.
Modified doggy style gives you a chance to reach orgasm with your partner at the same time. What can be better than that? The only thing you need to do is lowering your front down on the ground or bed and your man will be thrusting you from the behind while he is on top of you. Actually, he isn't on top of you. He is standing on his knees and holding your hips in his hands and giving you the purest pleasure.
Now you do realize that right, why modified doggy is my most favorite sex position?
Modified Missionary: Best Anal Sex Positions
No, I made it up. It's not known as a modified missionary, it's called legs up missionary which is 10x time better than its father. Whether you are doing anal or vaginal sex, legs up missionary are the must thing to try. Or you don't even have to try. If you are wild enough, you'll notice your legs automatically going above his shoulders.
Just go as you normally go while doing missionary. Except for this time, your legs will be around his head and his body will be less towards you and more in his standing position. Understood what I meant?
Read Next: 10 Aphrodisiac Foods That Boost Sex Drive & Makes You Horny
The legs up missionary make your vagina feel a little tighter and your partner hits you right in the G spot easily. So, if you are someone who is not sexually active for long, this might not be the thing for you… Why would you take my words for it, duh? Try it out yourself.
Invent Your Own Sex Position
If you have tried them all, (which I don't doubt cuz I know, you are horny af) but still couldn't find the right position, discover it. Move your body and place yourself comfortably. Ask your partner to make themself comfortable too.
Listen, whatever position you try, won't be rewarding if it doesn't make you comfortable. So, ask him and yourself if you are enjoying it or not? Then you'll think about whether to change it or continue.
And now that you finally have new positions to have to sex in, find some mind-blowing sex tips to keep it going. Plus, feel free to ask any questions in the comment box below.
anal sex positions
best sex positions
different sex positions
fun sex positions
new sex positions
sex positions
weird sex positions