When I was 15 years old, I thought sex would be as spontaneous as they shown in 'those' movies. But then, when I had my first time, I was utterly disappointed. It was nothing like what I believed! My expectation dropped, and my heart broke. Then I noted some significant differences between porn sex vs real-life sex. Differences that I wish I knew before. 
Today, I have created this post to build a unique mindset and teach you the differences between porn sex and real-life sex. So that when you have your first time (if you haven't already), you don't get discouraged like me.
You have so many expectations about how sex will be because you have watched a lot of porn. But duh, reality check! The reality is much, much more boring. And your expectation vs. reality can ruin your sex experience if you think about it too much. But don't think. Just know and learn so that you can have a better and more satisfying sex life.
1- Porn vs Real Life: They Don't Communicate
They never talk apart from "oh daddy! Yes, daddy! Spank me, daddy!" etc., etc. But the reality is, if you don't communicate, you cannot have a pleasant sex life. Sex is about expressing your desires and moves. But you won't find them in porn vs real sex. In porn, things just happen, just like that. Men don't ask, "do you like this? Should I keep going?" women don't say, "please massage my back; it feels so good." Because the choreographers direct porn movies, in real-life sex, you hold power.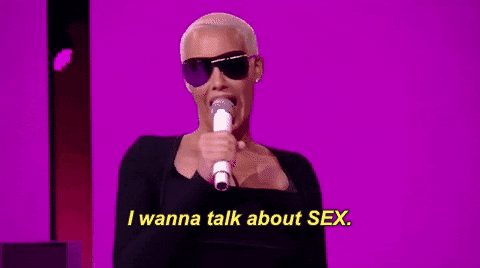 2-It's Not Easy to Switch to Positions Like That
Pornstars don't ask, 'what position should we try next?' They often know where to go after doing doggy. But in real life, we don't read minds like that. We need to know what you want to do after the missionary to prepare our body and mind. Also, while shooting porn videos, actors don't find themselves incredibly awkward in a sex position. The reality is not the same.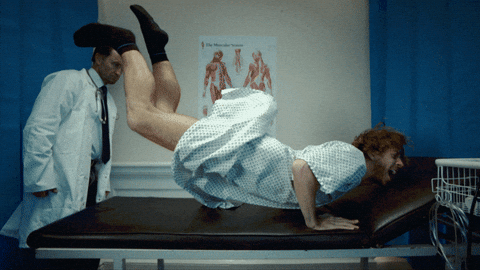 3-How The Hell Do They Get So Ready So Quick?!
They do quickie-quickie often like it's no big deal. But without foreplay, many women don't get aroused that quickly. If there is no kissing or touching involved, I'm out. Game over. This is a vast difference between porn vs real. You can't just take off your clothes and start fucking; you need to spend time with your partner to build arousal.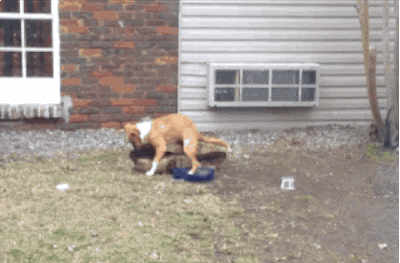 4-Men Don't Last for Hours in Real
In porn, guys fuck like a sex god and only come once. In reality, though, men only last for a few seconds after penetration. Also, they have a relatively smaller but 'normal' penis. But if you give them some more time to play around in bed, they can get hard again and shoot again like new.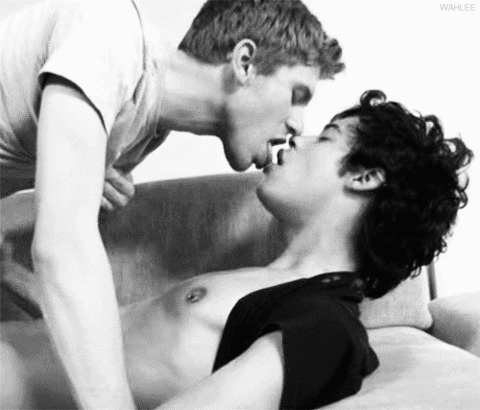 Also Read: How to Boost Your Sex Stamina?
5-Porn vs Real Sex Difference: They Don't Cuddle
Pornstars don't cuddle. They kiss and rarely touch, too. When you have sex with someone, you naturally feel—the need to explore your partner's body. Even if you already have experience with your current partner, there is always a space for knowing them better. Porn movies don't usually show emotions. The actors are in it to 'get the job done' contrary to real sex, where there are always few emotions involved.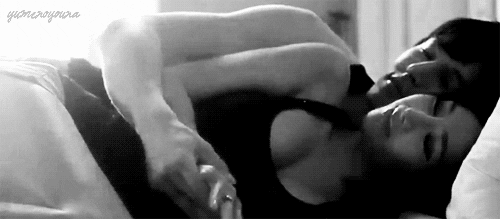 6- Real-Life People Don't Look Like Pornsters
It is another porn vs reality context. Women in porn look perfect with beautiful skin, nice hair, lovely boobs. But most of them aren't real, and real things don't always look perfect. In porn videos, you will see girls start fucking wearing makeup. But I have never done that because boys will eat your makeup before fucking. That's the reality. And not to mention that girl in porno often have fake boobs. Not that real-life girls don't get breast implants, well, duh. For pornstars, it's kind of a necessity to have fake boobs.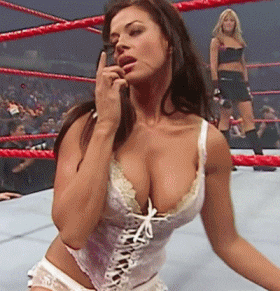 Also Read: How to Be Sexy?
7-Girls Don't Scream Like that in Real
If you think that your girlfriend will moan and groan like Mia Khalifa, think again. Everything the pornstars do is make us excited, but that doesn't mean they are enjoying it. Although it doesn't seem like it when we watch on the screen, things are fake. They even fake orgasm. Well, we do too.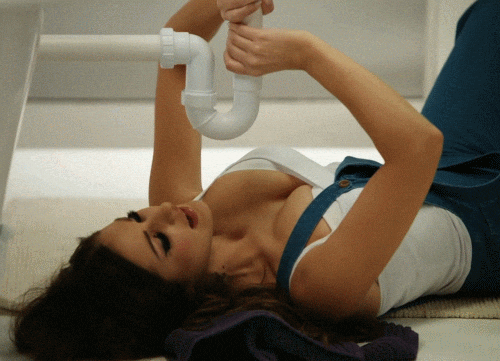 8-Women Having Orgasm
Now, if you are a girl and think that you can have a mind-blowing orgasm on your first sex, think again. Squirting, as they show in porno, is actually quite rare, about happen-only-to-6%-of-women rare. So, now you get the point. Also, if you think that having an orgasm from penetration alone is real, you are not. Not all women have the g-spot, so they can't come through penetration even if they want to.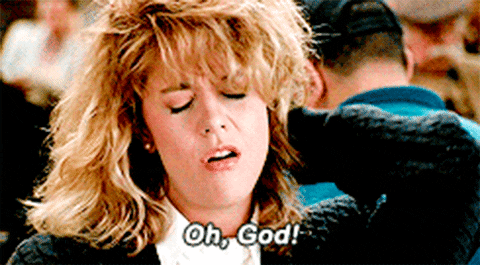 10-Changing Mind in the Midway
It happened to me once. You are thinking about having sex and all. You have prepared the bed, lit up a candle, turned on your sex playlist, and so on. But halfway there, you may feel like that you don't want to have sex anymore. Maybe it's because you don't find your partner attractive anymore. Or perhaps you are just not ready. It happens, and you should prepare yourself for it.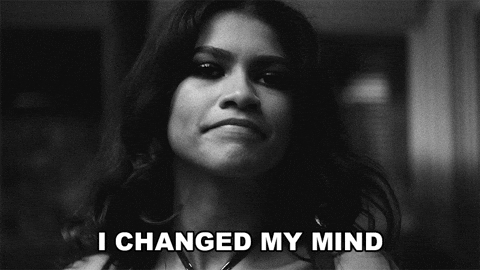 11- Struggles Putting on the Condom in Real Life Sex vs Porn Sex
In porn sex, I have rarely seen guys putting on a condom. Even if they do, they don't find it so difficult in the first place. As a first-timer, you will find this one particularly difficult while having sex.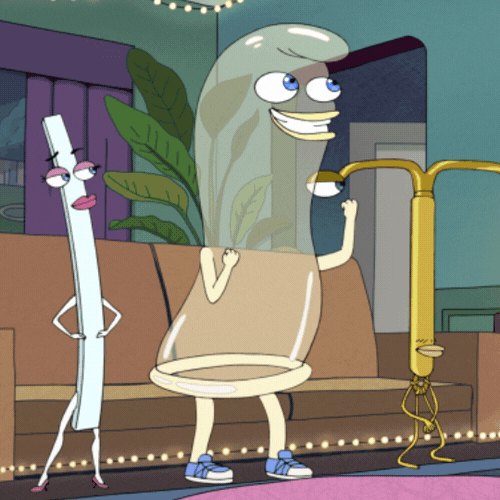 12-No Arguments Between the Partners In Porn Sex vs Real Life Sex
Pornstars don't argue with each other during the shoot. They do whatever the director tells them to do. But in real life sex, you will get into trouble, receive unsatisfactory comments, and so on from your partner. It even leads to a lost-the-mood situation.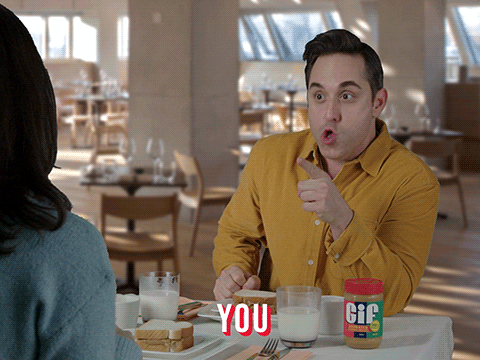 13-Shyness, Wondering Whether or Not You Should Leave the Light On
First-time sex always involves a little shyness, even if you have done it with someone else before. While in porn sex, people usually leave the light on, real-life scenarios can be slightly different.
These are my differences between porn vs real sex. You can keep the list going in the comment box below.
porn vs real
porn vs real life
porn vs real sex