Have you ever tried to ask this question to a person in real life that what does anal sex feel like? If you have they you have probably heard two answers. It is either extremely sensual or a pain in the ass (pun intended.) The anal sex experience—good or bad is a matter of preference. Some people like how does anal sex feel. And some don't. But if it doesn't, then How to make anal sex better?
Anal sex is a topic widely discussed, but only a few people try it—the brave ones, I had to put. Brave because even though anal sex is not new, it is a new game on your table. And to try anything new, you will have to have courage. But anal sex can also feel just fine for the first-timers.
So, what does it take to make anal sex feel good? In this post, we are going to discuss how to make anal sex better for your girlfriend.
Discuss Your Boundaries About Anal Sex
The biggest mistake men and women make not to talk about anal sex clearly. If you want to do it, that's fine. But not just express your desires but your concerns as well. This goes for both men and women. If you are a woman, discussing your concerns with your partner is a must.
If you are a man, listening to your partner is a must. There is no need to rush things up when it comes to sex. If you think that your anus is too tight for penetration, tell your partner that. And use lots of lubes so that it does get uncomfortable.
And for god's sake, learn how to prep for anal sex safely. Because, unlike vaginal penetration, anal sex can make you more vulnerable to infection.
Understand Your Anatomy
You know, you should try to relax while having penetrative sex. Both anal and vaginal sex can be uncomfortable when your muscles are not relaxed. You should also try out several exercises and yoga specially designed for sexual health. The more your pelvis area and anus muscle is strong; the more your will feel relaxed during sex.
Also, try to explore your own body before you agree to have anal sex. To know how to have better anal sex, you should play solo at least once. While masturbating, put a lubed finger on your anus and see how it feels. If it feels good, you can casually try two fingers. And then a butt plug, and when you are finally ready, have anal sex with your partner.
Don't Do Anal Sex If You Don't Like It
This is a simple rule. Don't do anal sex if you don't find a green signal. If you think that there is something bad going on down there, contact a doctor. Tell him or her how you are feeling about having anal. Analyze your health condition and only if you find a green signal, go for it.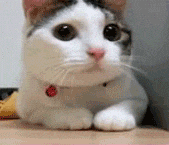 If you have anal penetration on one position only, try to change that. Different anal sex positions can change your mind about anal stimulation.
Look, anal sex is like any other sex, only it is a little bolder. You will still have to use condoms, lubes, sex toys for safety, and extra stimulations. And did I mention lots of foreplay? Foreplay is important too. It helps you getting aroused and eliminates the fear of any penetration.
I have been posting about anal sex for a long time now. And I don't see it ending any time soon. So, since you are already here, come back for more tips on anal intercourse. I wish you good luck with your new anal life!
anal sex safety
anal sex tips
how to have anal sex