You have no idea how good cunnilingus feels like. If you did, you wouldn't be here right now. But to be honest with you, it's a feeling very few have experienced because guys rarely know how to lick pussy good. They either use the tip of their tongue for the sake of our sensation, or they don't get down at all.
But even if they eat us out, they don't mean it. If your boyfriend gives you pleasurable cunnilingus, you are lucky. But if you are a boyfriend and trying to learn better ways to how to lick a pussy, try this post where I have shared some serious tips.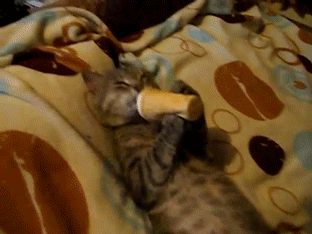 I will tell you how to get a girl to scream, shout, cry, or even beg you for more by using simply your tongue and fingers.
How to Lick a Pussy: 90% Multiple Orgasm Guranteed!
Did you know most women don't orgasm through vaginal penetration? It's because they either don't have a G-spot, or their partners don't know how to give her a G-stop orgasm. There are so many sex positions that can help her reach an orgasm. But what about explosive clitoral orgasm? Well, it only happens when you use your mouth and hands at the same time!
Oral sex is the only way to make your woman feel how beautiful sex can be. Because penetration alone is nearly boring. If you want to learn how to lick her pussy and make her come in your mouth, you need to be a hungry puppy.
That means eat a pussy as you mean it. Because it's not just your touch that makes us feel, but also your reaction.
Get to Know Her Body, Take Your Time
We girls love it when a man can't resist us. Something is fascinating about a man who touches us like he never touched any woman before. That thought alone turns us on. Before you get down on her and try to lick her out, build that tension. Be patient and explore her body before getting into her pants.
Kiss her everywhere to find her erogenous zones and focus on them to build the arousal. The best sensitive areas in female anatomy are her lips, neck, ear lobes, the back of the ear lobes, boobs, nipples, belly, navel, pelvis area, and inner thighs. Spend 15-20 minutes in all these areas for building tension (of course, you need to be more patient) and let her beg you for it. You will see it in her body when she is ready for more, or she will let you know through words and moans.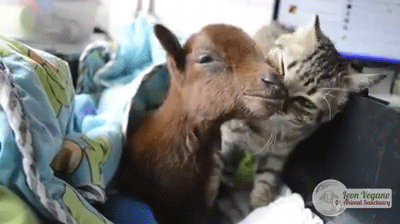 The average female takes 20-30 minutes to get aroused, and when her pussy is pumping blood, you can feel her with your mouth. The more you keep teasing her, the more she will feel empty between her legs. You can also lick her out with the tip of your tongue over her panty. This gives a strong tingling sensation down there.
Don't Forget the 'Little Penis'
Did you know women's clitoris are like a mini penis? However, it's only there to give her intense pleasure. If you can't give her orgasm through penetration alone, chances are she does not have a G-spot, or you are not fucking her deep enough. But if you know how to lick her pussy well, she will easily come. The clitoris is the little vertical sandwich-like sensitive area that feels like a little bean to the touch.
This magic bean works wonder when you tease it with your tongue or use your thumb to circle the area. To know if you are doing it right, see if the area is shaking with pleasure. Try this incredible technique of stuffing your face between her legs and moan while eating her out. Your warm breath will tingle her senses, and the orgasm will wash over her soon.
Use Your Tongue to All the Right Places
The clitoris is not the only area where you should use your tongue. I mean, it's a must, but other places around are necessary too. When you built the heat by playing and teasing her, don't just jump into her magic bean. Instead, let the heat linger by licking her other places as well. Lick around the clit, the labia, the outer labia, vaginal opening, etc. You can lick her anus, too, if she is okay with anilingus. Our anus has so many nerve endings that if you stimulate it, she gets super horny. She can also crave some anal sex after that.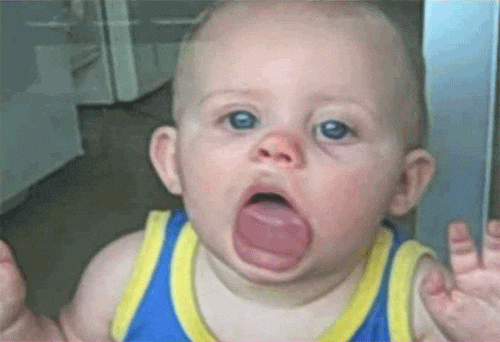 While using your tongue, it's also important to notice your movement and speed. Some girls like a broad flat tongue on their pussy, and others prefer a pointy tip to tease them. You can apply both to her and notice how her body responds to each of the techniques. If she shivers/ makes sex noises/ grabs the bedsheet or your hair in her hands, consider her impressed.
Use some variations while you are at it. Nibble a little on her clit (only if she likes it). Try different speeds, directions, and pressures on her clit and other areas around the honeypot. Your first tongue contact with her pussy should be soft, slow, and long. You can go up and down in circular and vertical motion on her clits and labia. Switch the pressure of your tongue from moderate to high and steady and slow. As your girl responds to your touch, you will feel yourself getting harder inch by inch.
Use the Kivin Method Known as Tahitian Cunnilingus
Tahitian cunnilingus only takes around 10 minutes for your lady to explode into a toe-curling orgasm. It includes all the above techniques, but you are going to change your position in this one. Instead of lying between her legs, try to lay sideways and put two of your fingers to the sides of her clitoris. Lick her off from the sideways, back and forth, switching speed and variation. Apply a little pressure on her perineum (the place between her vaginal hole and asshole) with your thumb, and she will love it as it stimulates both the anus and vaginal opening.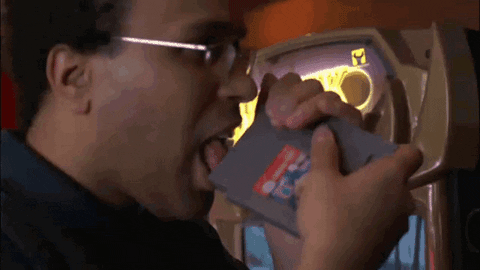 When you feel like she is coming close to the orgasm, withdraw your hands, and continue to pleasure her with your mouth. You will know she is coming when her pussy and anus quiver in unison, and warm juices flow from her mouth of arousal. The whole process is all about playing with your speed and paying attention.
How to Lick Pussy Good: Never Underestimate the Power of Your Fingers
Not only your tongue but your fingers are also powerful when it comes to cunnilingus. First, use your middle finger to slide into her pussy and if it does not feel too tight, insert one more finger. Let your thumb stimulate the skin on her anus. When you insert your fingers in her, her upper vaginal wall will feel a little tight. But if you try to push deeper, there is a spongy area beyond the wall, which refers to the g-spot.
However, when you are using your fingers, make sure your nails are short and clean. Don't scratch her with your nails; be careful when you are trying to finger-fuck her. Press your fingers and circle around her g-spot, and make a come-hitcher motion to make her cum.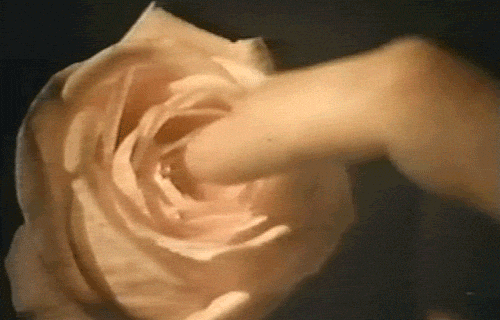 When you are fucking her with your finger and stimulating her clitoris, give her that tongue, too, like earlier. And she will come faster than you blink.
Also Read: Bathroom Sex Position: How to Do it the Right Way?
Always Ask Her Opinion
Though you will get most of her opinions through her body posture and mouth, it's always better to ask. Asking her if she likes it or not improves the communication skills between you, and it is a good addition to dirty talk. Different women have different preferences, and not everyone likes the same way. If you really want to satisfy your girl and want her to cry in pleasure, ask her how she likes it.
If she says, "don't stop, don't stop." Don't change variations, speed, or direction; instead, go with the same flow. A girl says, "don't stop" when she really enjoys what you are doing, and she is near to orgasm. There are many other languages women speak during sex. Your best bet will be to keep patience and be attentive all the way.
Mess Around a Little
Girls could learn 'how to lick your own pussy' or use pussy sucking toys all the time. But we still need a man. You know why? Because of their talent for multi-tasking. As some men like it when their girls give them a blowjob and cup their balls with their hands simultaneously, we want guys to show us some love while they are giving us an orgasm. Move your fingers around her stomach, up and down, or try to play with her breasts, pinching her nipples. You can also withdraw your mouth from her pussy for a while and kiss her here and there before going back again.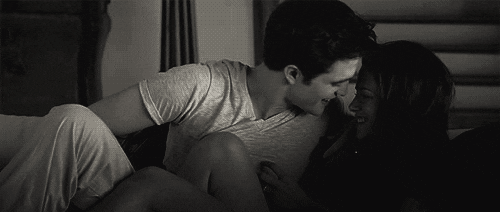 Not only it improves your intimacy but also, this is a great way to worship your lady! Moreover, focusing only on her clitoris won't do you any good as they tend to be very sensitive. If you overstimulate her, you won't earn an orgasm; instead, nada.
How to Lick a Pussy: Use Sex Toy!
When you know how to lick a pussy, you know the magic of sex toys. Ask her before you use one on her, and if you can use it right, you are gonna win a jackpot. Various types of sex toys are there; bullet, wand vibrator, and clit vibrator are best for clitoral and nipple stimulation. You can put a bullet on her clits while fingering her deeply. But you can also use a dildo to insert in her vagina and eat her out at the same time.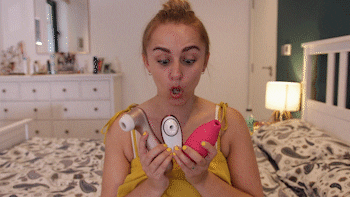 How satisfying is that! Also, if she is into anal, use two dildos to give her a mind-blowing double penetration! Or multiple-orgasm and double penetration at the same time by putting a vibrator on her clitoris🤯.
Related Post: Best 10 Great Places to Have Sex for Pleasure
How to Lick Pussy Good? Sip that Yummy Juice!
As you guys like it when girls swallow your cum, we like it when guys taste our warm juice. It gives us the satisfaction that they really like it. Flip your tongue all over her and gradually increase the speed. And when she responds to the pleasure, take her entire pussy into your mouth by forming an "O" shape with your lips. Suck on that for at least 30 seconds and make that sexy yummy sound with your mouth. Then switch back to flipping your tongue over her sensitive clits. When she cums, make sure to give her the ice cream- lick and don't stop till she's finished.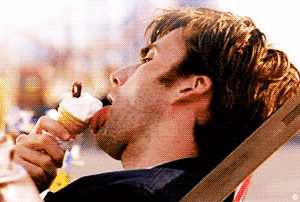 Bonus: I found this video somewhere on Facebook and I think you might like it.
What's the Bottom Line?
If you want to keep your girl satisfied, the bottom line is, give her more and more orgasms every day! Even if you are not in the mood of having oral sex, at least finger her. That's how you keep her telling how special she is and don't let her forget you.
If you are already here, do subscribe to my newsletter, please, please, and please one more time 🥺 because I would really like to see you again.
clitoral stimulation
eating pussy
oral sex
pussy eating
pussy licking