The first time can be quite daunting for all of us. No matter how brave and strong we are, feeling nervous on your first time is normal. Even if you are a guy, making the initial move is a difficult task, especially when the girl is waiting for you to make a move. But in this post, I will help you overcome all your fear about how to initiate sex for the first time.
As a first-timer, your head is probably loaded with questions. You are probably thinking, what is the right thing to say to make them want to have sex with you? Or you are perhaps thinking, what if she/he rejects me for initiating sex?
When I was in your place, I didn't think about any of these because the guy himself showed his moves. But later, I realized that depending on your partner is not always a choice. You can Show your desire too. But if you are new, this path can be a little longer.
Check the tips below to learn how to initiate sex for the first time and not feel awkward about it. And when you get the idea, read 10 Advice: How to Have Sex For The First Time? for a confidence boost.
Tips for How to Initiate Sex Without Fear of Rejection
This is a new world now. Girls don't feel shy to talk about sex as much as we did before. I mean, look at me!
We are changed, we are open-minded, and we are liberal now. Yet, men hold power. They still start sex with us twice as much as we do. Why? Oh, partly because we like to feel dominated. And partly because we don't know how to do it.
For the record, you can still initiate sex if you are a virgin. There is nothing wrong with that. But if you are not a virgin and with your partner for a while now but still don't initiate sexual conversations or moves, you are doing it wrong. The more they have to begin the activity, the more you will feel the desire, not doing it first. This can make your partner feel unwanted.
One day a friend came to me to ask me for advice. She asked me, 'how to get a guy to ask me out'?. When I told her to ask him out herself, she said, "duh, these things are supposed to be done by a guy."
Now, if she feels this way when it's about a mere date, imagine her in bed. It would help if you weren't like that. Instead, channel your inner confidence on and do it. If you don't sit by the table, you will never know what dishes are waiting for you on the plate.
Experts suggest that the more often you begin sex in bed, the more you keep yourself and your partner happy. Same with your first date. When you feel that your partner is attractive, show it to him. What's the better way to tell him how you feel about him other than making a move?
Be Direct About It
This is the first step of how to initiate sex with your husband. Don't feel shy or anything; there is nothing to be embarrassed about. Sex is a natural thing, and you should show it whenever you feel like it. If you are too shy, you can ask the person instead. A simple question like, "do you wanna get outta here?", "Wanna make out?" "do you want to kiss me?" are enough to let out your intentions. Well, maybe I'm a little bold. Maybe you can't ask the last question, but you can still stare at their lips and eyes back and forth to convey the message.
Anal Sex Guide: How to Have First-Time Anal Sex? Things You Should Know
If you are way too nervous about how to initiate sex as a woman, you can write them a message instead. Initially, I recommend you do some sex chat with your partner before thinking about having sex with them. This way, you don't have to feel that much awkward. It will also give you a topic to talk about, and you will see the conversation naturally flowing. And then you can start foreplay. If you need ideas for a hot foreplay session, check out this post.
You can create a sexy rendezvous by the text that you might not feel bold enough to plan for in person. A study says that most men like a planned-sex night more than the sudden ones though I prefer the latter.
Dress for It to Initiate Sex
Dress all classy and sexy when you are in a mood. This will give him the obvious idea of what you want. If you are a woman, this way works perfectly. For men, though, it can be a little twisted. Men can give a sexy compliment to their lady when she dresses up all-ready. Her body gesture and smile will tell what you want to do next.
Likewise, for women, your body language is more important than your dress. As told earlier, you can do tricks with your eyes. Hovering around his face and lips, playing with hair, being a little touchy-touchy is a great initiative. Basically, seduce him with all your power and be obvious about it. He will take it from there. Not always, words have to do the job. Non-verbal actions can help them take a peek at your mind. Even whispering non-sexual things can make them sexy if you do it seductively.
When you are choosing a sexy dress, make sure to choose lingerie with the same intention. So, if he gets to undress you, he will see your sexy naughty look underneath.
Related Post: Top 12 Sex Songs That Will Change Your Life
Ask Them, "Show Me What You Like"
Sometimes even when you are thinking of how to initiate sex for the first time, it's better to leave it to your partner. If you have no idea what they like and what they want, how would you know how to please them? Instead, ask him to show you what he likes in a sexy way, preferably after giving him a soft kiss on the lips.
He will take it from there if he knows how to do it as you are sending him an open invitation. Before doing this, try to apply other points in the process so that you get to get into this situation easily.
Be Demanding and Confident
Sometimes all you need is unleashing the beast inside of you. Be a little reckless and demanding. Grab him by the neck and show him how much you want him. Forget about all the worries and let your gourd down for a while. Just remember that there is nothing to lose. If you are afraid of open up to a new partner because you might get hurt, leave that fear behind. Lose your self-control and enjoy yourself for a while. Just remember that giving away your body and soul does not make you vulnerable. It means you are strong to let them in.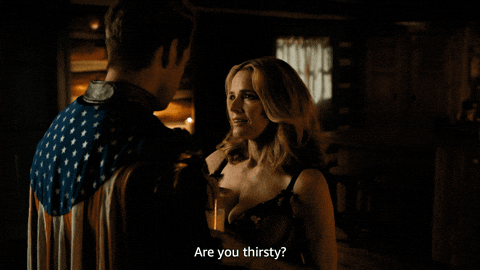 This time you should prioritize yourself if your company is already interested in you. If you have their permission, don't be afraid to ask for what you like.
Just Kiss to Initiate Sex
Sometimes all you need is kissing. That's the best way to learn how to initiate sex. Give them a deep and long kiss, something to make them horny. You can also eat some aphrodisiac foods and drinks together that will help you get in the mood. Sometimes kissing is enough; rest, your biology will figure out how to do it.
Grab them, kiss them, touch them, dirty talk with them, and bang—end of the story. While you are at it, don't focus on one area only. Kiss them wherever your heart desires.
Strip in Front of Them
Either strip in front of them or walk right in with as few clothes as possible. You can also start to get undressed somewhere he is not 'actively watching.' If he knows that you are doing this deliberately, he may start the process. If you happen to catch him or her taking off their clothes in a room, don't be afraid to initiate the move. But be careful with their privacy and start things slowly. Similarly, you can invite them to take your clothes off.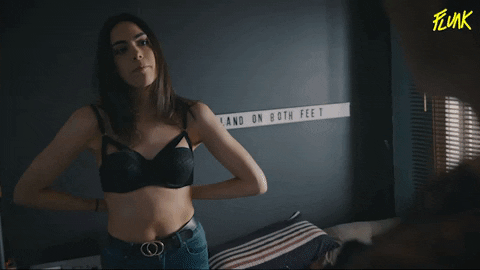 Watch or Read Naughty Things Together
To set the mood, play on some hot porn videos. Please choose the softcore ones with some stories in them. Or watch a movie like 365 Days or Fifty Shades. Then notice how the actors drive you towards your nice sexy encounter. Or you can read Bared to you by Sylvia Day or any other erotic novel you like. You can also go online and visit Literotica or my erotic stories page to read for free.
How to Initiate Sex with Your Boyfriend: Conclusion
Sometimes you don't even have to think about it twice. All you do is think about it first and start enjoying foreplay, second. If you are in the right mind and a comfortable place, you should not have to worry about it. Just relax, take a deep breath, and go wherever your heart takes you. Forget about everything else for a while.
That's how you initiate sex with your partner. If you have any questions or tips for me, feel free to drop them in the comment box below.
how to initiate sex
how to initiate sex as a woman
how to initiate sex for the first time
how to initiate sex with your boyfriend