Days ago, I listed some aphrodisiac foods that help boost our sex drive. And today, we will talk about 6 sex drinks that will increase sexual stamina in both men and women. This list includes healthy juices (pun intended, totally) as well as alcohol (I know you were waiting to see this name). Now, you might be wondering, "do I need to include the drinks and foods in my daily diet?" The answer to this is yes. If not as a daily diet, you should take them regularly and frequently, not often. So, let the list begin, but first, we will focus on a few things besides the sex drinks names. We will talk about how to increase sexual stamina.
How to Increase Sexual Stamina Without Drinks and Foods?
Healthy sex stamina is depending on a healthy lifestyle. And when I say lifestyle, I don't always mean foods and drinks; it includes the hours of sleep you get every day and how much physically active you are. Your sexual stamina has something to do with your mental health as well. For example, if you spend more than 10 hours at work every day, it's not confusing why you are not 'in the mood.' Of course, your job is important, but too much of it can make you a workaholic, you know what I'm saying.
Also Read: How to Initiate Sex When You Are New?
You should take a rest, watch cartoons (hentai, more precisely), and read something fresh for your mental health. But you can always boost your sex drive in easy ways. I won't ask you to swallow a handful of pills to increase your sexual stamina; indeed, some are in the market. But you want something that will be natural and healthy for you. If you find out what's the best thing for your sexual health, you will automatically take part in the process because it is important to you. And eventually, doing those things will become easy. Here, look at the things that can increase sexual stamina without sex drinks for women or foods that boost sex drive.
How to Increase Sexual Stamina? Set a Masturbation Routine
This is pretty obvious, isn't it? But we women don't have a masturbation routine; we only do it when we are too aroused or when we are bored. But why not include it in our daily routine, just like we shower and eat every day? Masturbation can help boost your sex stamina (I mean, look at men!), and it also helps release your stress (yeah, that's the point). I will write a post about women's masturbation sometime soon but remember to play with your clitoris from different angles and with extra stuff, as for now. If you are a man reading this post, try to use your non-dominant hand to jerk off. You can thank me later.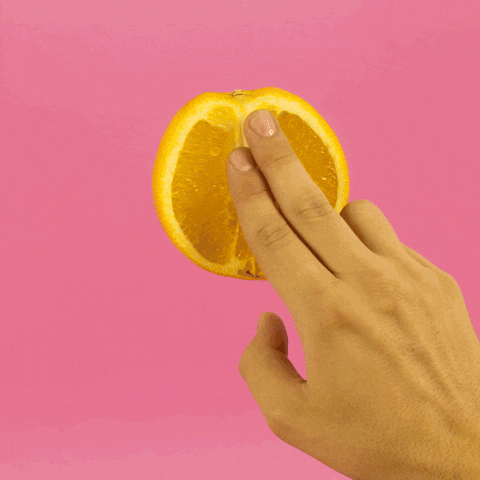 Get Mentally and Physically Active
Exercises not only can boost our metabolism and make us fit but it also has a great significance on our overall sex life. A reason why I prefer daily exercising is, it makes you sexy. The confident you are about your body, the sexier you will feel, and at the same time, it will improve your mental health. If you are free and happy (which working out can make you feel), you have nothing to worry about. So, you can spend more time in sex rather than worrying about how you will look naked. Specific exercises can help your muscles, and private parts feel relaxed during sex, which is crucial for lasting longer in bed. Mental and physical activities are a part of happy sex life, and if you don't talk about foods and drinks for libido, you should at least talk about releasing stress. Go for a walk when you feel mental pressure, try to read a book or watch a movie, play with kids or dogs, write down your thoughts on paper, and feel more relaxed afterward.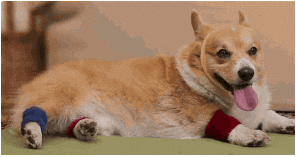 How to Increase Sexual Stamina? Give Up On Your Bad Habits
There is nothing more harmful than pursuing a bad habit for years after years (smoking, for example). Though wine can boost your sex stamina, too much alcohol can do the opposite. Same with smoking cigarettes or pots. If you are a daily smoker who smokes at least two cigarettes a day, you have no idea how it affects your sexual health. Regular smoking can narrow blood vessels, which affect your sex life to a great extent. Instead of pursuing these stupid habits, get some new and healthy ones, reading and watching porn, for example. And you will see it improving sex stamina over time.
Also Read: How to Have First-Time Anal Sex? Things You Should Know
Try Other Sexual Acts
If you start having sex, you will finish it soon, and your body will have no idea how to keep the erection alive for a longer time. Statistically speaking, many females love foreplay more than sex, so you are the king if you focus on that. You can explore many different ideas to keep the spark alive in your sex life, and each of them will be worth it. Since you are looking to learn how to increase sexual stamina, you can focus on sex in every way possible. And it should include more than just penetration. If you know how to experience the act, your body will respond to it by giving you enough time to enjoy it. Therefore, go for sexual adventures and learn new ways to satisfy yourself and your soulmate.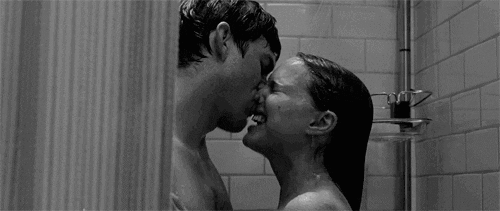 6 Sex Drinks for Couples to Increase Sexual Stamina
Sometimes it's our age that refuses to have sex even though we are so ready. Changing your lifestyle and taking care of your mental health can improve sexual stamina, but aphrodisiac drinks for women are no joke. This section will talk about those 6 drinks that are completely natural and healthy for both men and women.
1- Alovera Juice Best Drinks for Libido
Studies say that aloe vera can increase testosterone and male hormone production related to sexual stamina and sex drive. You can drink aloe vera juice once a day during breakfast or after lunch to boost your sexual energy. It is not only for sex, though, but aloe vera has also proven benefits in our overall health.
2- Milk and Banana for Sex
Milk is great in providing calcium and potassium to increase your energy, especially when mixed with banana goodness (pun intended, again). Ever wondered why newly grooms and brides in Indian culture are offered flavored milk on their wedding night? Well, I hope you got the reason now! You can cut down small pieces of bananas and mix them well with warm or cold milk in the mixture machine to make the milkshake. There is no need to put any additional flavor, but a little bit of chocolate sauce won't hurt.
3- Aphrodisiac Drinks: Pomegranate Juice
Okay, let me rephrase that. Pomegranate is not necessarily an aphrodisiac food, but it can help cure erectile dysfunction. Pomegranate contains a high amount of antioxidants, which gets the blood flowing in all the right places. Therefore, it can increase your sex stamina, making you better and last longer in bed.
4- Beetroot Juice
Beetroot has a vast amount of Boron minerals that improve the reproduction cells and hormones in male and female bodies. Taking beetroot juice frequently can help you get your sex stamina back.
5- Watermelon Juice
The L-citrulline present in watermelon increases nitric oxide production that helps in a better erection and an overall sexual performance. This fruit juice is also quite tasty, more than beetroot juice anyway.
6- Red Wine for Sex Stamina
Red wine is luxurious, classy, and sexy, known to be aphrodisiac drinks for men and women. Though it may seem like alcohol boosts our sex drive, it doesn't; if anything, it worsens, but things are different with red wine. Red wine stimulates the brain receptors and makes us respond to sex better. Though unlike other natural sex drinks on the list, this one is not appreciated all the time.
TAKE THIS QUIZ TO FIND OUT How Strong Is Your Sex Drive?
You don't have to take all these sex drinks every day but make sure to take each of them alternatively, along with considering other sex stamina tips in mind. Feel free to check out my other posts to gain some knowledge regarding sex and intimacy. Also, free free to drop your thoughts below.
best drinks for libido
how to increase sexual stamina
sex drinks for women
sex stamina tip