Somewhere in the world, someone created the idea of a curvy woman walking in the streets showing off her cleavage, called sexy. Even you will find many girls post revealing pictures on social media to get compliments like "sexy."
But the term, 'sexiness' has different concepts depending on who you are talking to.
Some sapiosexual people will tell you that they find intelligent people sexy. Romeo' types of guys who look for nothing but good looks and round boobs will say skinny women are 'sexy.' But these all come down to one conclusion.
To me, confidence is hella sexy.
Now, if you find yourself comfortable in your own skin, no matter how little or big your ass is, you are sexy. But there are ways you can get that confidence that most beautiful people don't have.
In this post, I'm going to show you exactly the same. So keep it up, ladies and gentlemen!
Join a Bunch of Gym Freaks
Don't worry; I'm not going to ask you to put on weight or lose weight. But just so that you can feel good about your body and fitness, you need to work out. Trust me; this has nothing to do with 'getting in shape.' Working out every day does give us some energy and kills stress. You feel good about your mental health and physical health since you know that you are not lazy, like others who don't even care about their body. If you are really that concerned about your body image, don't join a gym. Try to work out at your home alone or with your roommate. Trust me, you will notice a lot of change in yourself, and you will become more confident.
Click Sexy Photos Even If You Don't Want to Share Them
This is another trick for how to be a sexy woman. You don't need to be sexy for anyone else rather than yourself. And trust me, even if society tells you that you are not hot enough, you can beat them down by accepting your body. Click as many hot photos as you can from different angles. And if you feel too compelled to show them to somebody, show it to your husband or hop into your Instagram handle. No, no. Don't reveal the hottest photos if you are not a celebrity yet. But the most appropriate of them will do a decent job. At least to gain some self-esteem. The thing is, if you accept yourself, no one in the world will ever be able to knock you down.
Sleep Naked, Spend Sometimes In Front of The Mirror, Naked
If you want to know how to be sexy for your boyfriend, do this. Sleep naked, even if you don't have any intention of having sex. Sleeping naked not only helps you sleep faster but also improves your self-esteem. It improves your skin quality and reduces depression, leaving you to feel better in the morning. If you are not on your periods and don't have a habit of sleep-walking, you can try this for a few months, and you will feel sexier than before.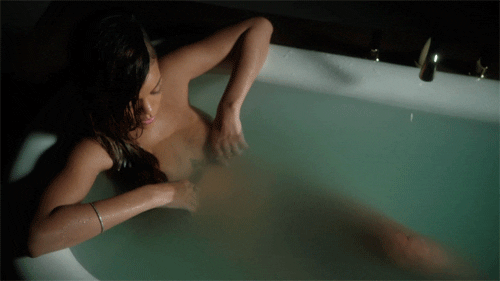 Read Next: 10 Advice: How to Have Sex For The First Time?
Also, try to hang around naked in your house when no one is there. Look at yourself closely in the mirror. You will realize that nothing about you is a turn-off. It's just the people who make you believe so. The more you focus on the sexy body parts, the more you realize that being sexier depends on how you view yourself, not how others view you.
Educate Your Mind
Being beautiful with flawless skin, hair, and body is a thing; it makes you confident for sure. But what about that cute little head of yours? If you don't have enough knowledge about at least one of your favorite topics, you will be left behind in a group discussion. You won't feel motivated enough to voice your words. You won't have that self-esteem that you need the most to become the hottest girl in the room. When you know a lot about a topic, it automatically makes you sexier.
You are sexy in the eye of a sapiosexual. Some people say that 'most pretty girls are dumb.' They are kinda right, though. Because all we care about is how we look, and we pay very little attention to educating our minds. A great man looking for a wife will choose you if he finds you intelligent enough to raise a good family.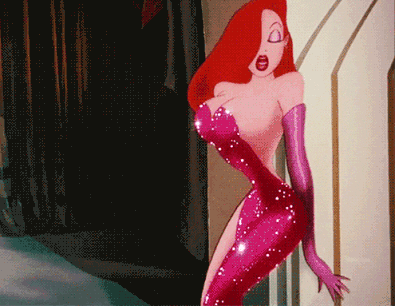 And you know what? When you are smart, you will instinctively figure out a way to make yourself look hotter. That's how things work.
How to Be Sexy in Bed: Masturbate More
Not only in the shower, touch yourself more outside of your bathroom as well. Even if you don't go full-on masturbating, simple touching will make you feel good about yourself. Touching yourself and masturbating a way of showing yourself that you care. Start treating yourself like you want anyone else to treat you. Give yourself a mind-blowing orgasm by using a vibrator or your bare hands, and enjoy your own company. This way, you are not only exploring your body but making love to yourself as well. So if anyone ever tries to tell you that you are not hot, you will have a say against it as you already know who you are.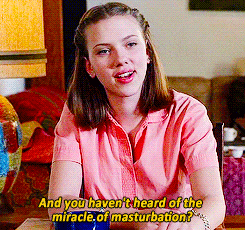 Also Read: Best 10 Great Places to Have Sex for Pleasure
Dress Sexy but With as Little Makeup As Possible
I always encourage women to use as little makeup as they can. But if it's something you like, then I won't say a word. But if you think that using loads of lipstick and eyeliner will make you look more attractive, which they do, of course, but that's not the real you. The real you is rare and should be shown off to the world. You can achieve healthy skin and hair by taking care of yourself. Eat a balanced diet, drink more water, exercise daily, and read more helpful tips on beautifying yourself naturally, but stay away from that artificial stuff unless you are going to a party. Furthermore, the less you use makeup, the more you will look good on them.
At the same time, dressing is essential when it comes to self-confidence. Don't listen to people saying, "you should wear this, you shouldn't wear that, makes you look fat.."etc., etc. Instead, choose what is comfortable for you. Always remember that no-body shape is too odd unless you are body-shaming someone else. If you think that baggy clothes feel good on you, wear them. However, you may also want to buy some clothes that fit your body well. Don't feel like showing more skin will make you look sexy. This is true only when you are confident as fuck. Style your hair every time you go out to feel good about your look. Do whatever makes you feel alive but try to be as real as possible.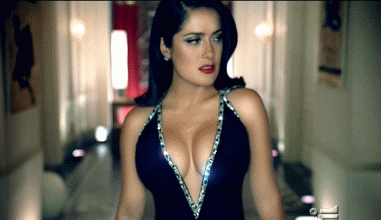 You May Also Read: 10 Aphrodisiac Foods That Boost Sex Drive & Makes You Horny
The Bottomline
Consequently, sexiness or attractiveness, whatever you call it, actually comes from within. There is nothing sexier than your brain, and you can use it to learn how to be sexy for your husband. There are really, many ways you can feel sexy about your body. For example, be a little more dominant than submissive during sex. It will boost your confidence level to cloud nine. You can wear high-heels if you want to, enjoy watching yourself in different lingeries in the mirror. All of these are designed to make you look hotter than you were yesterday. If everything fails, find a boyfriend who will call you sexy.
This was actually my story of how I became sexy in my own eyes. If you have something to say, feel free to use the comment box below. See you in my next post.
how to be sexier
how to be sexy
how to look sexy
sexy