Foreplay is a car that leads you to the main destination! So, obviously, the journey needs to be special and adventurous. Whether you have never had sex before or looking for hot foreplay ideas to spice up your sex life, you have come to the right place. Here, I will tell you the top 15 foreplay tips and ideas you can start exploring tonight.
I won't bore you with a long and detailed foreplay definition. But shortly, it's the act of getting wet and hard. You can check out this post that I have published in the last week to know what foreplay is, but today, I'm only focusing on the best foreplay tips to turn on your fuck buddy.
1- Foreplay Ideas: Get Nasty
Many people (especially women) complain that their partners are not interested in foreplay. After a certain time in a long relationship, men start to avoid foreplay. While there are obviously some valid reasons behind this, avoiding making out is not a solution. Please be assured that foreplay is not only a physical act. It's about mental stimulation as well. The fact is, sex only lasts a couple of minutes, but foreplay is the actual thing that many of us desire. Without the proper lover-making techniques, you probably wouldn't be able to get ready to have sex. Therefore, it is the most important and pleasurable part.
Suggested Read: How to Have First-Time Anal Sex? Things You Should Know
That's why I'm telling you to get nasty. And get kinky. Share whatever dirty idea you have in your mind with your partner. Try out new roleplays, sex toys, places, and explore as much as you can. Sex is not a race, but it's an adventure and a field of neverending opportunities. The more you learn new things, the more you will love it, and foreplay is the only option. Without foreplay, sex is nothing.
2- Experiment With Different Touch Techniques
There is a thing about foreplay sex when we find out what excites them the most, we stick to it and ignore the other parts of our partner's body. Here is some foreplay tips to use on him; experiment with different zones of his or her body, starting with the ear lobes, shoulders, collarbones, chest line, chin, back, arm, scalp, neck, fingers, torso, inner thighs, feet, and whatever comes to your mind. Men are sensitive on their nipples, too, so don't ignore them.
While you are at it, try different forms of touch to cause arousal. You can do the following-
Bite or nibble
Stroke with your fingers
Obviously, kiss and lick if appropriate.
Make spiral or circular motions with your fingertips.
Pinch (applicable for nipples and clitoris)
Pull or tug (again, applicable for clit and nipples, sometimes balls too)
Ask your partner if they like spanking. You can also slap their boobs or cheeks if they are fond of it.
Scratch gently with your nails
Flick with your fingers
Rub
Massage
Brush their skin with your lips
Blow air with your mouth (make an "O" with your lips and blow air on their sensitive areas)
Once you focus on all the areas that make them feel hotter, they will respond to your touch, and that's where the real fun begins.
3- Shower Together or An Erotic Massage: Foreplay Tips for Women
Sometimes showering with rubbing some soaps or shower gels on each other's body creates a heightened sexual tension. Don't stimulate just yet, and not only on the erogenous zones but also focus on every inch of their body. You can also try to give your partner an erotic and sensual massage with oil or lubes. Various magical erotic sex massage techniques exist in Kamasutra that you can try. You can play a sex songs playlist simultaneously to make it more special.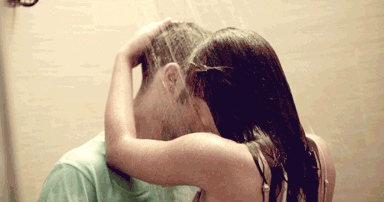 4- Play Sexy Games with Your Partner
There are so many sex games that you can play with your partner, and all of them are counted as the best foreplay tips. You can play the yes/no/maybe game to determine what your partner is willing to experiment on the bed and what are the things they might pass. This will give you a chance to start your dirty talk. You will find sex dice and card games to buy online that will be fun. You can also sext each other while still being present at each other's sights. Better off, sext them the whole day starting from morning and start doing all the things to them you told them you would do when both of you are alone.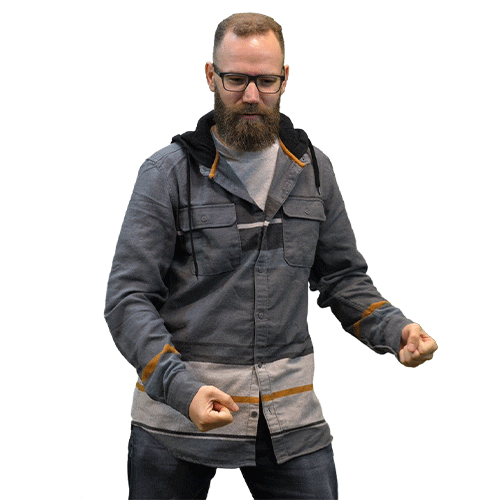 5- Watch a Porn Together or Read an Erotica
If you are into porn or like to watch adult movies, you are in luck. You can also read an erotic novel or story to your partner and enjoy the moment. In this context, I have an idea: try to pull off the scenes the characters are doing or the words they are saying to your lover, like a play. And it will lead to hot foreplay sex for sure. Do the same thing while watching porn or movie, play the scenes in real life, and be a great roleplay.
6- Foreplay Tips and Ideas May Also Include Not Kissing
I know that french kissing is the hottest thing ever, but have you ever promised someone a kiss and almost kissed him but, no? Try this once at least and ask your partner how they like it. In whatever position you are, take your mouth close enough to your partner's and barely kiss them with your parted lips. It builds sexual tension greatly, especially when you are breathing in and out in their skin. Though this does not necessarily count as one of the foreplay ideas, it is still seductive and can weaken their knees. You can try this method in between following the other techniques mentioned earlier. Bet this will leave them begging for more.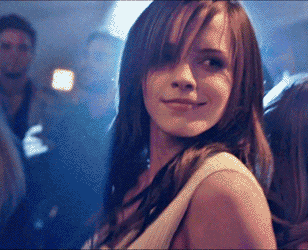 7- Mimic Your Partner: Foreplay Ideas
You can either ask your partner to show you what they like or mimic their moves. Are you having sex for the first time? Then this one of the greatest foreplay tips can help you get going. Try to pay close attention to whatever your company is doing and use the same techniques on them. This will turn them on in the future partly because they like what they do and partly because you have remembered what they were doing.
8- Try Out Mutual Masturbation
Mutual stimulation is a master-technique of having fun. You don't always have to go for penetrative sex straight away, but you can explore different foreplay tips to use on him, like mutual masturbation. Mutual masturbation is the same as solo masturbation, except for you will be exchanging hands for each other and each other's favor. Speaking of which, oral sex came into my mind.
9- Don't Forget Oral Sex as Good Foreplay Tips
Foreplay sex is incomplete without oral sex in some cases. By learning how to give a mind-blowing orgasm to a woman, a man has achieved almost everything in life! If you are a woman, you can learn some amazing blowjob techniques to apply to your man. Or teach your man where your g-spot is so that he can give you that toe-curling orgasm. Using both tongues and fingers simultaneously is the best way you can give oral sex to a person with a vagina. On the other hand, using your mind, hands, lips, tongue, and teeth is the best way you can give a superb blowjob to a person with a penis.
10- Temperature Play
Temperature play is one of the best foreplay ideas if you can do it right. Use cold and warm things alternatively to stimulate your partner's private parts. You can use ice cubes and hot wax of candles to arouse your companion sensually. Or warm a spoon head between your palms and use that against their genital after using freezing ice. Temperature play tends to be super erotic and sensual and also heightens the pleasure during sex. Or you can also use cool lubricates instead of ice cubes. Just put the lubes in your freezer for some time and use the cold product on their vagina.
11- Blindfold and Handcuffs
Like to get kinky? Why not use blindfolding and handcuffs as a foreplay technique? Blindfolding builds an extreme sexual tension as the person blindfolded can't see what you are doing. The anticipation makes them crazy (in a good way), making the whole experience more pleasurable. You can handcuff them and blindfold them simultaneously or use both of those tools separately or keep them for another time.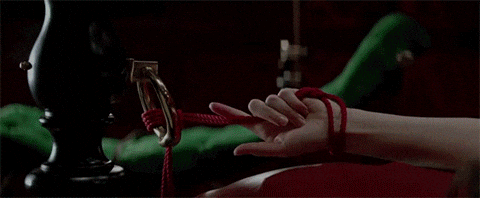 12- Foreplay Ideas: Lapdance
Do you like those sexy strippers and their hot lap dance techniques? Well, you can do this to your partner. Watch some lapdance videos on YouTube and apply their appealing moves to your mate. Maybe it will not be as skilled as them for your first time, but practice can make it perfect.
13- Do an Erotic Photo Session as One of the Foreplay Ideas
Ask your husband/wife or boyfriend/girlfriend to take your sexy photos with their camera or phone. Pose as boldly as you like with as few clothes on and showing some skin. Sounds fun, isn't it? Get right onto it then!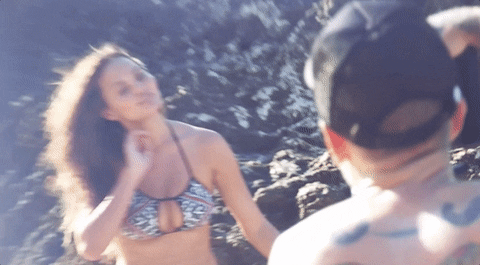 14- Just Tease, No Sex
Use your mind and dirty talk as much as you want but dare them not to try to touch you. If they fail or lose their self-control, you win, and they will do whatever you want them to do. You can also add it to your sex games list to try with your boyfriend.
15- Act As If You Have Never Seen Each Other Before
Go out in public and start with meeting each other for the first time. Act like strangers who have never seen each other before. Then flirt all over again and get laid!
These are all I had in my mind for Expert Foreplay Ideas For a Spicy Sex Life, but I will add more once I find something interesting to say or explore. Meanwhile, you can get the list going by sharing your good foreplay tips and ideas in the comment box below.
foreplay
foreplay ideas
foreplay sex
foreplay tips
foreplay tips for women
sexual foreplay