Anal sex is enjoyable for everybody, whether you are straight, bi, or gay. However, having anal is an individual choice, and you should only do it when you feel ready. To help you further in your adventurous sex life, I have created this informative guide to anal sex. Here, I am going to talk about how to have first-time anal sex with your partner.
Now, if you are an anal virgin, you are probably scared of anal sex. You are maybe thinking, 'does it hurt?', 'will I bleed?', and god knows what. Basically, I'm here to clear all those confusions in your head so that you can enjoy your spicy mating sessions. Let's get started.
What is Anal Sex?
Anal sex is a sexual activity that includes your anus or asshole, as some like to call it. You don't have to insert a dick on your asshole to have anal sex. You can do it with your vibrator, dildo, or even a finger. Licking the anus area is also the same, and it is known as 'rimming.' But whatever you do, make sure you are thoroughly enjoying it; otherwise, it won't be 'anal sex'; it will only be 'asshole.'
The best thing about anal sex is, it is for everyone because we are all assholes. But your First-Time Anal Sex can be scary. Anything new can cause nervousness, but you can pull it off with the right guidance and tips, don't worry.
How to Prepare for Anal sex
So, you want to do anal penetration, but now what? How to have anal sex when you are new? When you first time talk about it or try to do it, the feeling can be strange. It is sexy and fun that I can guarantee you, but it is not how you feel while doing P in V.
First, make sure that you are relaxed and then start by slowly massaging the area (I mean, do it alone or tell your partner to do it). The muscle around your anus is called a sphincter that is super sensitive, and if it is not relaxed, it won't allow penetration. Top anal sex safety tip: don't rush.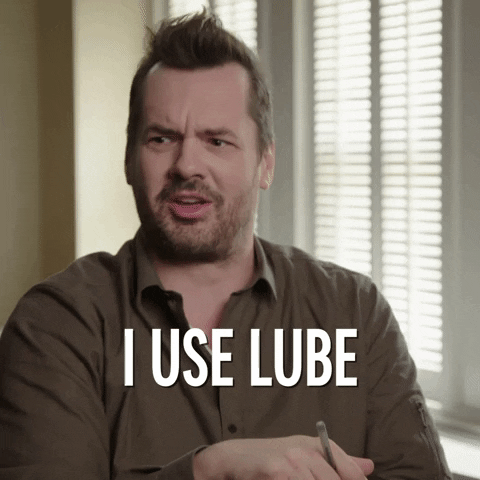 First Time Anal Sex Tips
When it comes to sex, you better not rush things. Let your biology do its job and don't control it. But at the same time, don't forget your education. Because you are all hyped up in the heat of the moment and don't let your mind work, anal sex can hurt like a bitch. All you need to do is have patience and use lubes as much as you can.
Knowing the best sex positions will also help but that one I will talk about in the next post. When it comes to your first-time anal sex, make sure that you are ready. Tell your partner to penetrate a little on your lubricated anus and then pull out completely. Do it like this repetitively; each time penetrate a little deeper and pull out slowly. You will feel better with time.
Related Post: Top 12 Sex Songs That Will Change Your Life
And once your body is ready, your hole will automatically let the dick in completely. Anal sex is pleasurable for both partners but you will need time to get used to it. And if you find it uncomfortable, just stop it there and don't continue. Maybe next time.
Why Do People Have Anal Sex?
Though the anus is primarily not designed for having sex, let's break the rules! I mean, people are breaking the rules since ancient times. So why not you? Anal sex is not a new term; it has been in the picture since ancient Greeks. And for your information, it does not have to be gross or weird.
But what does anal sex feel like? Your anus is full of nerve endings, and when they are stimulated, you will feel heavenly pleasure. You don't even have to put a dildo or dick too far in your ass if you don't want to. But it will still feel good as the opening of your anus is extremely sensitive.
That being said, anal is a great pleasure if you take the safety measures and do it right. Always use lubes as your anus does not produce them naturally. The artificial lube will keep things smooth so that you don't feel pain. Read how does anal sex feel like from here.
Does Anal Sex Hurt?
Anal sex can hurt a little as it hurts on first-time vaginal penetration. But unlike your vagina, your anus is far more adventurous. So, first-time anal sex definitely feels good if you are relaxed. Any sex, not only anal, will hurt if you are not mentally ready.
Your mind will signal your body parts to resist the incoming activities, and you won't thoroughly enjoy it. If you have read my post 'how to have sex for the first time,' you can apply that information to your anal sex routine.
Take your time to prepare for your first-time anal. Talk to your partner, discuss your boundaries, and start with small things. Do not rush to insert an 8-inch dildo inside your anus; instead, use lubes and fingers first. Use one finger, then two, then three, and continue with bigger things if things go well. Tell your partner what feels good and what doesn't.
You can also let them know if you have something spicy on your mind. As much as you would like to experience pleasure, you would have to ensure that you are doing it right. For sex to feel good, you need to apply the correct steps.
When you do have anal sex, go slowly.
Start With Conversation
If you are considering your first-time anal, you should let your guy know immediately. This will help him to prepare his mind as well. Discuss what you want and what you don't want to do in anal sex. Maybe you want double-penetration? (vaginal and anal penetration simultaneously)? Or you want to use a butt-plug? Everything is acceptable to a sexually open-mind.
How to Prepare for Anal Sex Safety?
Anal sex is like other sexual activities vulnerable to STIs and HIV. Your lining of the anus is prone to catching an infection. However, you can easily minimize the risk by using lubes and condoms. If you have unprotected anal sex, you will be vulnerable to chlamydia, genital herpes, genital warts, gonorrhea, and syphilis. It does not matter who you are, and you can be the bottom guy or a naughty girl with a very sexy mind, try these precautions.
Protection is Must
Suggested Read: How to Increase Sexual Stamina: 6 Sex Drinks for Couples
You can use a male condom or a female condom which is internal and keeps you safe. You can also use dental dams while you are having oral sex. And yes, for your information, oral sex is also not safe without protection. Whenever you have sex, wash your hands and genital area before and after to protect yourself and your partner.
I know that many of you don't even bother, but it's a necessity. Even if you are using sex toys, you should put them on condoms before having sex. I must also tell you; DON'T LET YOUR PARTNER PUT HIS PENIS BACK AND FORTH INTO YOUR VAGINA AND ANUS.
If you were considering this, you should know that the bacteria on your anus can be harmful to your vagina. Change the condom before putting the dildo or cock from your ass to pussy. Just remember that your real life is not PORN!
Anal Sex Tips: Might As Well Take PrEP
As I have mentioned before, anal sex gets better with practices. So, if you are regularly engaged in anal and you have multiple sexual partners, you might as well consider taking PrEP — pre-exposure prophylaxis. The PrEP is a drug that people regularly consume to eliminate the risk of catching HIV.
However, it will not protect you from STIs. If you have unprotected sex and are afraid that it will be a pain in the ass, you can take PEP within 72 hours. Ask your doctor to prescribe this one to you, and it may reduce your risk of catching HIV. But still, since it won't protect you from STIs, I guess condoms are non-negotiable.
Expect Some Guests!
Okay, so I wasn't going to say this one, but I figured I must. When an external object enters your anus area, it stimulates you. And the stimulation will cause you to want to poop a little. But don't worry, Luv, you got this. Poop is completely normal, not that it is absolutely going to happen. If you have cleared yourself at least an hour before having anal, you can be free of tension. You may also consider douching.
Moreover, if you are ashamed of pooping during sex, you are probably doing this with the wrong partner. With the right ones, you don't need to worry about who you are.
I hope you found what you were looking for. Also, read the best and enjoyable anal sex positions that I have published recently on the blog. So, I see ya soon?
anal sex
anal sex safety
how to have anal sex
what does anal sex feel like