For ages, music has been improving our mood effortlessly. No matter what purpose and journey, there is always a good song for all of us. Even if the moment does not long forever, music will. In fact, a good song accommodated to the situation can make the memory last longer in our minds. That means if you don't have a Spotify sex playlist, you are doing it wrong. What are the best sex songs made for then if you don't intend to have sex to?
Like or unlike you, I didn't know how to initiate sex. But if you have a separate playlist for sex songs, you don't even have to feel nervous or anything. You can enjoy the music and let it move you. If you understand the lyrics, you will instinctively put yourself in the artist's shoes and do your partner wildly.
I will show you the best sexy songs available in music videos and singles. But before that, we will talk about why you need a sex playlist in the first place.
Why Do You Need a Sex Songs Playlist?
Life is boring without music. You admit that, right? There is probably no single person on earth who would tell you that they don't like listening to music. Also, music taste differs from person to person. You can tell a lot about a person by checking their playlist.
What does it mean to add lots of sexy songs to your phone? It means you have a passionate and dirty mind. Here are some reasons why everyone should have at least a few good sex songs on their phone. You can read the lyrics first from Genius to understand the songs better.
Music Lets You Set the Mood
You have invited your lover over. It's a cozy winter night; the scent of old books is everywhere in your room. You lit up a scented candle to set the mood. And when you sit on the bed, you don't know how to start a conversation next to each other.
That's where you need to play your biggest sex playlist. Pick the best sexy songs you like and put them on your customized playlist to not have to shuffle to find the ideal songs for the situation.
Good Sex Songs Erase the Tension in the Air
If you are nervous because it's your first time, good and passionate sex music can erase the tension from the air. You won't have to think about saying or doing the wrong things as you know that the songs' lyrics inspire your actions.
It Can Help You Build a Scene If You Are Imaginative
In case you are out of sexy ideas, you can use the songs' lyrics and makeup situations in your head. Then apply your imagination to the real-time situation. If your mind is sexy, the atmosphere will become sexier.
Also Read: 8 Sex Tips That Will Instantly Boost Your Sex Life
Music Won't Make You Feel Alone
For my happily single friends, I know you masturbate a lot. Though Dani Daniel is always there, you can switch things up a little bit. Maybe add sexy Justin Timberlake's songs to your playlist and enjoy a hot 'me time.' Furthermore, playing your favorite song at a high volume will let your vibrator go unheard.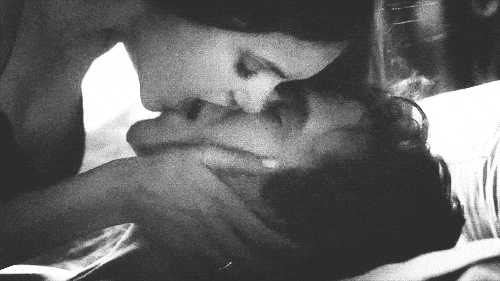 12 Sex Playlist Songs You Should Play Tonight
Bang Bang By Ariana Grande, Nicki Minaj & Jessie J
This song is totally girly and womanly, where Ari and Jesse are trying to convince the boy how good they can be in bed. It's a badass song if you are bold. 🔥
Get Low By Liam Payne & Zedd
Charles Hinshaw's lyrics, Liam's sexy voice, and Zedd's mind-blowing djing skills are what made Get Low sexy to my ears. I hope you like it too.
All that Matters By Justin Bieber
This pop king has released many good songs, but this one is probably the sexiest of them all.
Tonight I'm Fucking You By Enrique Iglesias
You have most possibly heard this one before. I hear it since my childhood because Enrique is sexy. His songs are sexy 🔥
I'm A Slave For You By Britney Spears
Britney is one of the sexiest singers from the 20s that I know of. And I'm A Slave For You is one of the sexy songs by women that I heard.
Kiss it Better By Rihanna
Isn't Rihanna the sexiest woman ever to exist? 😍 This song, Kiss it Better, I find it sexy too.
Slow Down By Selena Gomez
Oh, oh

Can we take it nice and slow, slow?

Selena Gomez
Can you? Though the song lyric is focused on music and stuff, I know what she meant. 👀
Adore You By Miley Cyrus
Everything about this song is so passionating, her angelic voice, the lyrics, the music ❤
I Feel it Coming By The Weeknd
Abel (The Weeknd) is just so sexy. Everything about him makes me horny, and I Feel it Coming is one of the best sexy songs ever made!
Yummy Yummy By Justin Bieber
Another good sex songs from Justin that can make your "toes curl".
Bom Bidi Bom Bom By Nick Jonas and Nicki Minaj
This Fifty Shades Darker song is flawlessly created by Nick Jonas and rap queen Nicki Minaj. Though the music video wasn't released, you can listen to the audio and read lyrics if needed.
Close By Nick Jonas and Tove Lo
This one is may not be the sexiest song on this list, but one of the best sex playlist songs for sure. I find its lyrics sexy.
Bonus: I could go on and on about the best sex songs in the world, but the matter is, the list is longer than my legs. So, here is something I've got for you instead.
Yay, my Spotify sex playlist! Here you can find many songs that I have not listed in this post. I may add some other songs that I find hot in this list. So, there is that. You can rock your bed now.
In case I have missed something, please let me know in the comment box below.
best sex songs
best sexy songs
Hollywood sex songs
sex song playlist
Sex songs