Everyone should learn how to give satisfying blowjobs to their man. Not that you don't know how to at-all. It's just that you have not discovered that talent yet. You can add the BJ session to your adventurous foreplay treatment or save it for a quickie when you are at an unusual place. To be honest, men think about receiving a blowjob from their girl more than you think about sitting on their face. It's pretty basic, and unknowingly women wear lipstick for the same thing (the prettier your lips look, chances are, the more your date is willing to want a blowjob). You just didn't know that really, did you? Well, you do now, so let's get going.
If you are already good at giving BJs, this post will confirm it. But if you have not discovered that skill yet, you can learn from my 8 Head-Blowing Blowjob Techniques. So, let's focus on how to make his toes curl as he does to you.
1- Be More Enthusiastic
The best blowjob techniques include sucking the hell out of him, which means let your body follow your instinct. If you are moved by a sudden urge to lick and suck the tip, do it because your instincts will always be right when it comes to sex. Note that your enthusiasm for giving him the most advanced blowjob techniques comes from your mind itself. If your attitude says something opposite to your desire, your man won't get turned on no matter how good your lips work.
Of all the most important blowjob tips that I can give you right now is not to shy away. Let your mind and body move by the desire of giving him a BJ. Just don't do it because he wants you to do it. Do it because you want to. Think about it this way; you want your man to give you super amazing oral sex. But when you find out that he is not enjoying doing it, would you feel the best pleasure? You won't because it does not work that way. It's just a give-and-take policy where you give him what you love, and he receives it, simple.
Also Read: How to Have First-Time Anal Sex? Things You Should Know
2- Blowjob Tips and Tricks: Be Subtle
Boys have moods, too, and there are times when they don't want their dicks sucked. I can't pin-point what time it's that; you will have to find out on your own. But for the different blowjob techniques, you can seduce him before taking his dick in your mouth. Sounds reasonable, right? Just like you don't feel safe to take off your panty and get your pussy licked without any previous warning or anticipation (there is no fun in it), let your guy feel the same thrill. Play with him a little bit. Tease him. Maybe warm your hands, rub his thing with your fingers outside of his jeans, and dirty talk in his ear. This is really gonna get him aroused. And once his little buddy is awake, you can show your amazing blowjob tips.
You can surprise him in the morning when he is still in his bed. Try to start by rubbing his skin, holding his cock in your hand, and giving him a handjob. You just don't want to jump into the act and make it look like a let's-get-this-over-with kind of thing. Make the moment surprising and interesting so that it remains one of his best blowjob memories.
3- Make it Visual and Creative
As I have already mentioned earlier, don't go all boring and everything. Add a little spice to whatever you are doing. You can add soundtracks on the visuals like "mmm" or moaning a little while sucking him off. It gives a thrilling to the show, and he will surely find it fun. While you are at it, do make eye-contact with your guy. This is super sexy, trust me.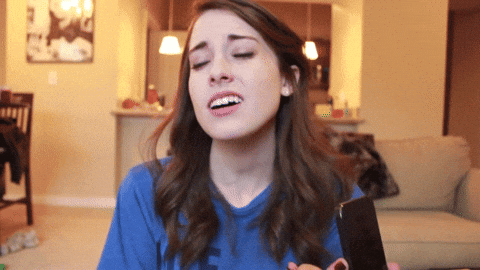 However, don't overdo anything. If you are making noise, stop sometimes and whisper words of appreciation (i.e., how much you like sucking him, etc.). If his groans and reaction turn you on, don't be afraid to masturbate by yourself. It's all fun and game, after all.
4- Different Blowjob Techniques: The Head!
Though the whole inch is sensitive, the head or the tip of his penis tends to be the super-sensitive of all. The tip of his penis is also known as "the glans" that can make him scream even in a jiffy. Take the head into your mouth or between your lips and use your hands to offer stimulation to the rest of his penis. You can lick, tease, or tap the dickhead (in a good way) with your tongue to build sexual tension. And when he is ready, give him the rest.
But the tip is not the only way to give him an orgasm. Focus on the rest of the parts of his penis too. Use the topside of your tongue while you are licking him. The topside provides more stimulation than the underside because of the test buds.
Blowjob Tips: Before you give him a head, chew on bubble gum, or take a peppermint lozenge or similar things. It will give you fresh breath and a nice sensation to him in the private area.
5- Make Use of Your Hands
In case I have not mentioned it earlier, the way you use your hands, matters. You can grab his balls or rub his thighs with your palm, which obviously feels good. You can deepthroat him if you find it comfortable, but that's optional. Using your hands is a must! Take the penis between your fingers and slid them up and down while blowing them with your mouth.
You can make motions with your mouth—the ones you use during penetrative sex. Move your hands and mouth together in the same rhythm that both of you will enjoy. Please focus on the frenulum, the small V below the head where the foreskin meets his shaft's underside. It's another super-sensitive spot after the head itself. Seal your lips around it and apply all the tips given above.
6- The Balls are Playable Too!
Many men are not a fan of getting their balls sucked, but the rest like it. Most women ignore the testicles because they get distracted by the real thing. Don't ignore them; ask your man if he likes being touched in the balls while getting a BJ. You can also lightly tug on those hanging bags when he is near the climax. Most guys have reported that it feels good to be touched that way.
Please focus on the tissue around the balls, and it's called the scrotum. Put that in your mouth but don't move fast. That area is quite sensitive, so you will have to be gentle with it. Tongue these areas in back-forth and circular motion with either the tip of your tongue or use the full of it. It feels pleasant.
First Blowjob Tips: Change your licking and sucking pattern often. i.e., Go slowly and rush things all of a sudden or vice versa to create arousal. Do tricks with your tongue by licking him all the way up and sucking to catch his breath.
7- Twist Your Tongue Around His Penis
Use a lot of salivae. Chew on gums or a sweet and juicy candy if needed because they produce a lot of salivae which you can use to turn him on. Twist your slippery tongue around the head of his penis while holding it in your hands. Add variations and patterns to the technique to give him a satisfying BJ.
Also, occasionally deepthroat him by putting his penis deep into your mouth. Let the tip of his shaft touch your tonsil. The gag reflex on your throat will create tension around that area while the rest of your mouth (including the tongue) will be busy stimulating his penis.
8-Blowjob Techniques: Use Something Extra
A little addition to the intense BJ session apart from your saliva can heat up things real fast. Maybe use maple syrup or chocolate syrup or a little bit of ice cream on the top of his penis. Add temperature play to the game. You can use warm chocolate and cold strawberry syrup to stimulate his penis. Massage the flavor in his dick with your hand and taste it. Enjoy the sensation of all the deliciousness.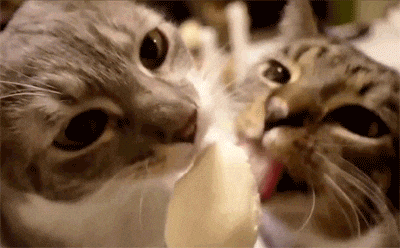 You can add champagne to the picture. Sip a little bit of champagne on your mouth and take him on your mouth. The bubbles will create a new kind of pleasant sensation when you give him a head. If you can't play with champagne at the moment, a little bit of fizzy soda will do. I got this idea from Bad Girl Bible; it didn't occur to me before but as soon as I found out, I knew it was perfect!
Best Blowjob Techniques and Tips
You can use teeth if you want (I know they come your way). Sometimes too much excitement and blood rush lead us to use our teeth during a hot BJ session. You can use a little bit of teething if you want, but you should be careful with them. Do not give a Hickie on his dickie, if that's what you are thinking. You can nibble a little but be careful. You don't want to hurt. Some guys like a little bit of pain with pleasure and of course, you should get your guy's consent before doing anything.
Hide your teeth by wrapping your lips around them. You can glide your teeth gently on his penis and use your tongue instantly. Mainly, hide your excitement when it comes to using teeth; you can use your other things instead. Also, note that not every guy can orgasm from BJs alone. They need something more and more intense, like your vagina.
If you happened to like this post, do share with your bestie and also don't forget to sign up for my weekly newsletter. See you again!
best blowjob techniques
blowjob
blowjob techniques
blowjob tips