Whether you have been fantasizing about it for a long time or just heard about it, bathroom sex is on everyone's bucket list. If you don't have shower sex at least for once in your life, you're not truly living. But hey, some of us are perpetual single!
Sorry, dude. Didn't mean to hurt your feelings.
But I bet you know; you don't always need someone to have those kinds of feelings. There are tons of ways you can get an orgasm in your bathroom by rubbing yourself.
When we talk about having sex in the bathroom, we imagine ourselves getting naked and wet under the shower. However, that doesn't happen very often because of various social pressure and circumstances. But why let anyone stop you?
I mean, even if you are in a public restroom, go for it!
This is not good!
Lucky you, if you are in a living-relationship or can visit a resort or hotel for some hours. Or you can invite him over when your parents aren't home. And then you can have some hot steamy sex to warm him up for the rest of the day! If you can't think of a better sex position rather than missionary, try the ones I mentioned below.
Best 5 Positions for Having Sex in the Bathroom
It's boring when you already have someone in your room, but you are showering alone. Or someone is showering in your bathroom, and you are sitting alone in your room.
Join them!
Lose your clothes, get naked, and hug him from the behind or in whatever position they are. Just do it.
The hot water additionally calms our nerves in winter, and someone's touch makes it extra. And if one of you is using any shower gel, it feels like heaven.
But let's come clean. Shower sex is actually difficult because of the watery floor and slippery wall tiles. But if you do it right, there is nothing more pleasant than this.
YOU MAY ALSO LIKE: Top 7 Powerful & Passionate Sex Positions of All Time
Standing Doggy
Keep your body at the 45-degree angle and rest your hands against the wall while simultaneously pushing your ass around his groin. This position gives him access to every aphrodisiac part of your body, perfect for multiple orgasms! This is one of my favorites bathroom sex positions for a reason.
It is safe. Your partner is penetrating you from behind, and he has total control over your body. Also, your hands are keeping you from falling. Therefore, nothing should bother you at the moment except for pure sensation.
Girl On Top
Make your boyfriend sit on a toilet or bathtub and get on his lap. Ride him in whatever way you can to have a great g-spot orgasm. In this position, there is no tension of slipping off because you are already sitting. You can turn on the water tap for an added stimulation if you are sitting in a bathtub. Yay if the water is warm, nay if it's cold. However, temperature play is a big thing.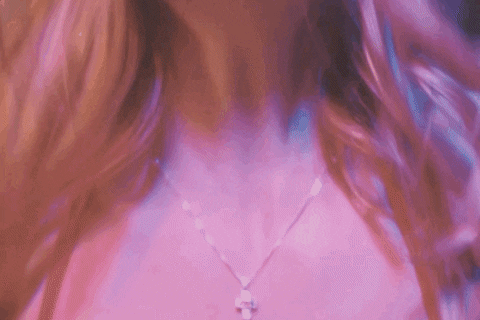 Standing with a Leg Up
Again, this position has some risks, but who cares if you are using a rubber bath mat that contains a great suction? If you are already turned on either by watching your partner naked or doing some foreplay, let him slip himself in between your legs.
Remember to do it carefully, even though you have a rubber mat beneath your feet. If you can do it against a wall or basin or bathtub, you'll have a balance with your body. Do you know what makes this position divine? His dick rubs against your clitoris more often.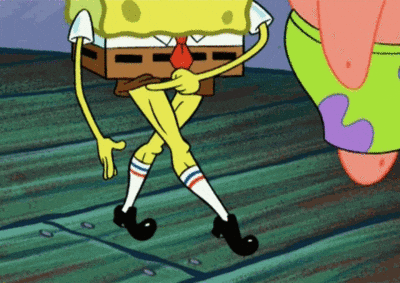 Having Sex in the Bathroom in the Hanging Garden Pose
Hanging garden is like you will be in mid-air, and your legs will be around his waist. This way, he can fuck you deep and perfect. Since you are his face-to-face, you can kiss him, play with his hair, and so forth. Just make sure your boyfriend's grip is strong around you and not weaken by your desirous body. If you have a rain shower in your bathroom, this position will get hotter and sexier.
Hot Mirror Sex
If you have a basin in your bathroom and a mirror to see your face, use that to your sexual advantage. Do the thing in doggy style; put your hands next to the mirror or in the basin and shove your ass in his dick. Though there is no direct eye-contact in this position, watching his reflection fucking you is a real turn on.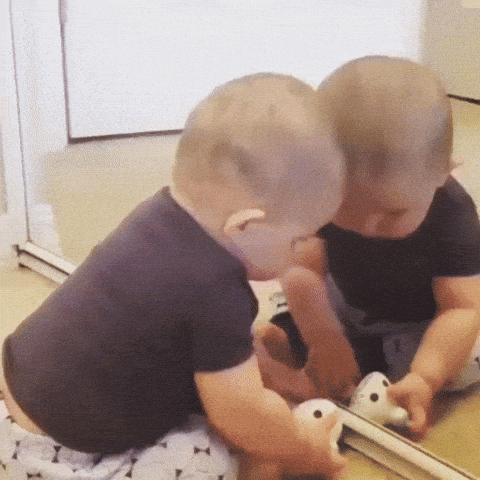 People Having Sex in the Bathroom with These Tips
Having sex in the bathroom or shower is not as easy as bedroom sex. Hence, surely as a novice, you need some expert tips and suggestions. Can I suggest something? Don't use oil! Like ever!
Also Read: 8 Head-Blowing Blowjob Techniques You Need to Learn
When you have sex under the shower, all your natural fluids may have been washed away by the water flow. Though you are still turned on, to make it more enjoyable, you can use water-based lubes. Here are some shower sex tips you need to follow if you are thinking about it.
Use Waterproof Lubricants
You would want to make things extra slippery, and it won't be possible with oil. So, how about some spicy silicone-based lubes? They are not only comforting but are super pleasurable. Various companies offer lubricants for extra sexual pleasure. These waterproof lubes won't clean away, and you can feel that smoothness around you. Plus, try not to use water-based, and oil-based lubes during shower sex.
Add Some Water-Proof Toys for More Fun
Who likes boring sex with no vibration or dildo? Me neither. If you like to be playful, using a butt plug or water-proof vibrator is another way to go with bathroom sex. Even if you don't have a partner to play with, you can enjoy yourself with a vibrating dildo. Listen, whatever. Sex toys never disappoint.
YOU MAY ALSO LIKE: 8 Sex Tips That Will Instantly Boost Your Sex Life
Don't Forget to Get a Little Bubbly
When you are doing it, do it right. Rub some soaps or shower gels to your partner's wet body and make his skin more slippery to the touch. You can also do that with yourself and ask your husband to do it for you. This can be a great foreplay technique (cause touching turns us on). Also, you don't have to involve yourself in penetration. Mutual masturbation can also be fun! Stimulate their or your private areas with foams; trust me, it feels awesome!
Anal Sex Guide: How to Have First-Time Anal Sex? Things You Should Know
Use the Shower Head to Turn Him On (and You in the Process)
You can use a double shower head to wash yourselves off. Don't put the water directly on his face or head (and obviously not directly on the penis or your vagina); rather focus on his strong chest and bareback. This looks not only sexy but is also very refreshing.
Wash it Off, Babe
Do you think having sex under the shower is all that matters? Nah. Do you still need to wash yourself off completely after having sex just like you usually do? Whenever you have sex, you feel lazy afterward, I know. But it's for your own hygiene as you have loads of sticky warm material in your entrance.
Also Read: 10 Aphrodisiac Foods That Boost Sex Drive & Makes You Horny
Having Sex in the Bathroom?
Are you already doing it? 🥵
Keep going; I don't wanna interrupt. But just wanted to remind you, don't forget to sign up for my newsletter so that you can..
Come back to your mama!
I'll be right here if you need something, anything.
bathroom sex
bathroom sex tips
shower sex positions