I know you have been both horny and curious lately, and that you have some rear-ly kinky questions about anal sex. Well, I must admit that the topic itself is quite intriguing and cheeky, for I am writing about it a lot lately.
So, some days ago, I found a comment on one of my posts asking "Do women like anal sex?". I have decided to answer that here and some other questions about anal sex that you probably haven't asked anyone yet. So, let's explore the "behind" scenes world of..well, the behind 🍑.
1. Is Anal Sex a Pain in the Ass?
Well, the only thing that is a pain in the ass is a person who doesn't know what they are doing in the bedroom. Anal sex can be less painful if you use the right lubes and do it the right way. Of course, to get more pleasure than pain, you need to learn how to prepare for anal sex. You will have to train your anus to accept the pleasure. And that's why you will have to remember the saying "Teamwork makes the dream work".
To train your anus, use your well-lubricated fingers and stimulate it. Ask your partner to use water-based lubricants in case you are using a condom. And then after some time when you feel "ready", you can take it in the ass.
2. Does Shit Happen?
Oh, absolutely! It happens in real life, and it happens in the back door. But if you take my advice to prevent it, you are in luck. Look, if you put so much as a finger in there, you may poop, let alone a whole big cock.
But if you avoid taking spicy food, you might not encounter it. Also, if you have not pooped at all that day, then having anal sex will be like caffeine for the shit. It will just stimulate your bowel movement. At the same time, you should not be interested in having anal sex with someone who can't take any of your shit. So, that's the first thing to remember. And even if the poo-poo comes out, eat the poo-poo like ice cream. That's what Pastor Sempa said.
Just kidding! Laugh it off like a fun adult, because that's what life is about.
3. Is it True That the Booty Has a "No Kids Allowed" Policy?
Well, the backdoor is for the fire exit only. I mean, you cannot have anal sex whenever you are horny. That's not what your ass was made for. Anal sex was there to spice things up, to try something new once in a while. And if you forget to use a condom, it will not make you pregnant. But who knows? If the cum slides down to your main entrance, you'd be in trouble. So, safe practices all the way!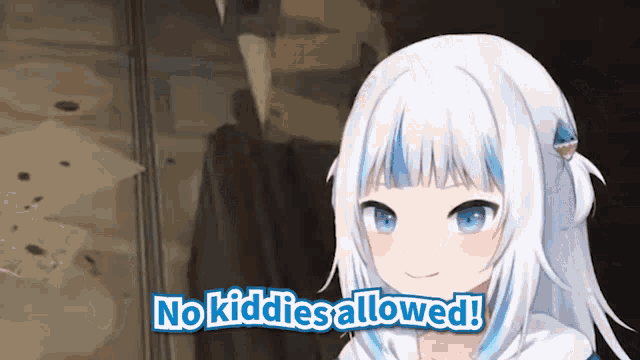 4. Can You Call It a "Booty Call" If It Involves Algebra?
As far as I know, there is no number limitation on how many times you can have anal sex as long as you are not doing it fairly often. You can have it once-twice in a week. You can also choose to have it zero times a week. So no, not algebra, but it does involve some geometry –finding the right angles. Don't bring a calculator to the bedroom. Just ask your partner how they would like it, and try the best anal sex positions.
5. The Curious Case of Booty Adventures: Do Women Like Anal Sex?
I cannot tell you from other women's perspectives because, at the end of the day, it's a matter of preference. It's true that people across different genders can participate in anal sex and women are one of them. Some women love anal sex and some don't, some say it's okay. But the majority says it was a pain in the ass. Maybe they were just doing it with the wrong partner?
6. Will You Have Some Nostril Nervousness?
Well, you might or might not, depending on the lubes you are using. If your condom has some flavor in it, or if your lubes have some sweet smell on them, then probably not. All you will smell is sex which is sexy. Also, you are not going to even care about the smell once you are in, trust me. It's the pleasure that counts.
7. Can Your Ass Take You to the 'O' Zone?
Oh, sure! Dr Hilda Hutcherson, an assistant professor of obstetrics and gynecology at Columbia University Medical Center in New York answered in an interview that women can have anal orgasm more likely than they have vaginal orgasm. So, if you are struggling to get off, then maybe try stimulating the backdoor. Of course, you will have to instruct your partner to achieve it, but that's easy, right?
8. Is It Safe to Say That the Back Door Is Like a VIP Entrance?
Anal sex is like an exclusive after-party with a bouncer called "Lube" at the door and consents as your VIP pass. There is a reason why everyone is talking about anal sex nowadays. It feels amazing. It adds a sense of eroticism, and since it's a taboo activity, many are interested. But, if you are willing to try it, you will have to gain the VIP pass and bribe the bouncer.
9. Are Guys and Anal Sex Secret BFFs?
Why do guys like anal sex so much? Again, it's a matter of choice. If the guy you are talking to, hasn't done it yet, then he is curious. If he did, he is obsessed! That's the fact. Some people find it sexy, some don't, and it's not a matter of gender. But then again, your ass tends to be tighter than the vagina which is what they like. Moreover, if you give him the VIP pass, he will, of course, feel proud of himself. That's another fact.
What More Questions Do You Have About Anal Sex?
I answered some of them here, and depending on your curious mind, I might create another post about popular anal sex questions. You can also check out my other posts for anal sex tips. Do drop your concerns in the comment box below. I'll make sure to address them. See you again next week!
anal orgasm tips
anal sex facts
anal sex positions
anal sex safety
anal sex tips