When you see someone naked for the first time, your libido heightens automatically (unless, of course, you are auto-sexual). But after having several sexual encounters with the same person, you may feel like it's getting a bit boring. However, you know that with these spicy Sex Tips, this can get better.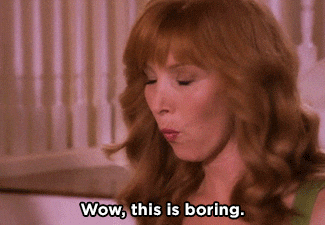 The question is, why does it happen? Psychologically, there tends to be a whole lot of sexual tension between you two before and when you sleep together. As you become more familiar with each other's body and physical needs, you feel like you know everything. But that's not always the case.
There was a friend of mine who told me that her guy couldn't fuck her like before. What I extracted from the information is something like this-
It is not his problem or yours unless there is an underlying health condition. Then what is it? Lack of interest? Nah! It's just the lack of spices in your sex life.
1. Sex Tips for Relationship: Change Positions
Having sex in the same position every day is not only dull but also limits your body. Sex is the most intimate subject in life, and the more you express your desires to your partner, the more it gets better. The more you try out new positions, the more you understand your body. There are various popular sex positions people perform that you can try every day or even every hour. But whatever you try, make sure to give your best to it; otherwise, you'll get bored after a few strokes.
Don't get confused when I say 'give your best to it.' What I meant by that is, be sure to do it right. If possible, read Kamasutra and change the way you view sex and intimacy in your life. Or, discover your goddamn sex position if you can. Just don't always stick to one. There are tons of sexual acts stated in Kamasutra that are sexy af.
For starters, here are a few sex positions that I love the most, and I highly encourage you to try them tonight!
2. Men Sex Tips: Change Place
Whether you are a man or a woman reading this post, I know you have considered changing your usual place of having sex before. The bedroom is the most commonplace to have sex, but what about getting more adventurous? If you think having sex in the bathroom, kitchen, or dining room is old-school, go outside! I'm not kidding. You don't have to be a porn star to do that; real people enjoy these kinds of adventures very often as well. Here are some of the places where you can have sex if you want to get adventurous.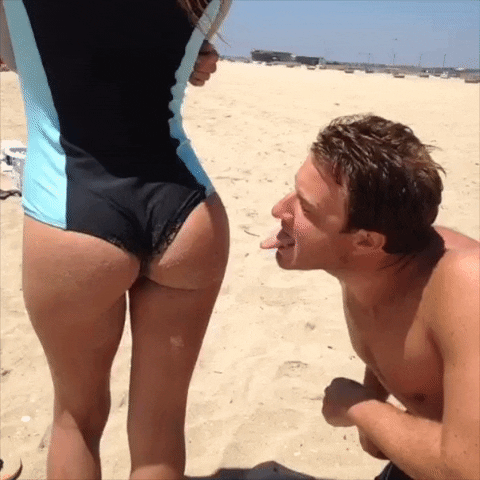 3. Eat Healthy and Exercise a Lot
It is one of the most important sex tips for women that experts recommend. If you don't eat well and stay healthy, your sex life won't be up to mark that your partner can expect. Looking sexy is a part of having sex (well, not always only while you are having sex.) Consuming a fair amount of nutrition every day can help with your heart and reproductory system. Choose the right foods for your libido so that you don't feel tired after only one round. In this post, I have explained the foods that can help you boost your sex drive.
Besides eating the right foods and beverages, try workouts that are specially designed for keeping your sex life alive. Both men and women should avail of the benefits of exercise, no matter how old or young you are. Creating a habit of exercising regularly can help with your erection and stamina, thus providing you with a better sex life.
4. Do Pillow Talks with Your Lover
Talking about sex with your partner makes it easier to initiate the process. Both new couples and those in a relationship for some years should try to talk more about sex. The reason why I'm stating this is, over days, our fantasies change, and we start to think about different sex acts. Maybe you or your lover has a new idea about your sex life, but you can't talk about it because you don't know if your feelings would get reciprocated or not.
Set a mood and the right environment and ask your companion what's on their mind. Maybe they have the same intentions as yours? You'll never find out if you don't talk about it. If you are unsure about starting sex, talk with your new boyfriend, read this post.
5. Try Threesome
The same-old is getting boring? Why don't you switch things up? Ask for his permission about having a threesome with your friend. Maybe he has thought about it way before then you can imagine. Having sex with a third-person may feel uncomfortable if you are not open about it. So, the first thing first. Talk to your companions and set some guidelines, and unless you are sure about your boyfriend's preference, don't try anything. Watch your mouth when you talk about a threesome, and catch how he's responding to it. If he doesn't seem interested, don't bother.
However, if you are lucky, he may want to consider it. If he does, read this post and explore a full guide to an awesome threesome.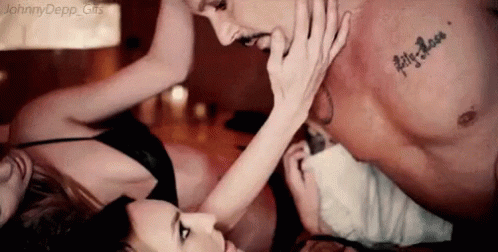 6. Don't Have Sex Too Much
The worst thing about sex is, if you don't put a pause to it, it doesn't do its best. You can create a schedule of how many days you will have sex in a week, and you can stick to that particular schedule. Or, you can try not to have sex at all for a whole week! I know this probably sounds impossible, but it is very lustful advice. When you don't have sex with each other (or with anyone) for at least a week, the previous sexual tension between you two builds up again.
You don't have to give it all up for the whole week if you can't. Instead, try teasing, playing, and other sexual acts. Read this post to find different erotic things apart from penetration.
YOU MAY ALSO LIKE: What are the Most Special Types of Sexualities?
Top 7 Powerful & Passionate Sex Positions of All Time
7. Use Various Foreplay Techniques
It doesn't matter how long you guys are together; foreplay always helps in a mind-blowing orgasm. Why? Because when you are touching and kissing each other, it builds tremendous sexual excitement in your body. Though a long foreplay session is all about your self-control and patience, it is very, very worth it in the end.
Here is the thing, foreplay does not always mean the same old kissing and touching techniques. You can do roleplay, erotic massage, watching and reading sex scenes together, etc. as a part of foreplay. It helps you get wet, and he too gets his erection. If you are new to this, I suggest you read sex tips for the first time; here, I have written various foreplay techniques.
8. Sex Tips for Men: Change Your Partner
This one is the last thing I would recommend, but I still recommend it. If you have tried all of the above methods to improve your sex life with your spouse, but regardless of no result, then probably it's the best time to change your partner. However, don't cheat on them. Talk freely and ask for their permission. If they are not okay with you sleeping with someone else, it's time to consult a relationship and sex coach to make it right.
There will be two possible scenarios after sleeping with someone else. Either you will like your new company, or you will realize that your partner is better than anyone else. And after that, you can decide whether or not you are okay with this relationship. There are plenty of ways to find a new sex partner; read this post to know more.
Final Verdict
Improving your sex life can be a long or short-term process only if you are consistent about it. Our preferences for having sex change from time to time, so, to get the most satisfaction, don't rely on only one strategy. Want to know more? Subscribe to my email list (IT'S FREE!) and get fresh content to your inbox each time I post.
men sex tips
Sex tips
sex tips for men
sex tips for relationship
sex tips for the first time
sex tips for women