Whether you are 18 or 40, losing your virginity is a big thing and should only be done when ready. People will try to tell you different things about losing your virginity, like when you should have sex for the first time, how you should feel about it, and stuff like that. But let me tell you something, there is no right way to lose your virginity, and you are free to feel whatever you think you're feeling. Losing virginity carries different meanings to different people. Some say having an orgasm through someone else is a thing. It's totally up to you how you want your first time to be, but make sure you are ready for it. Whatever you are going to do, it doesn't matter as long as you know how to have sex for the first time.
I know you have many questions and confusions in your mind right now. You are probably thinking about how to initiate the first move, get ready, and so on. To help you out in that matter, I have created this post so you know straight away when it's the time.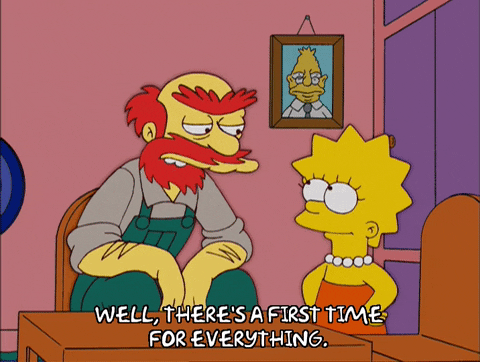 Ask Yourself, Why Do You Want to Lose Your Virginity?
Why do you want to lose your virginity, anyway? Is it because your friends are pressuring you to or you are really horny? Find out your motive first. Mostly, people decide to lose their virginity when they are horny and want to know how a first sexual encounter feels like. If that's your case, then go for it!
Also Read: 8 Head-Blowing Blowjob Techniques You Need to Learn
If you are going to be sexually active with your partner based on the sole reason of keeping the relationship alive, you are probably making a wrong move. Although sex is important in a romantic relationship, it alone won't help you keep the guy. Instead, relationship counseling will do nice work.
But I encourage you to choose the right person to give your virginity to unless you want to suffer from heartbreak after sleeping for the first time.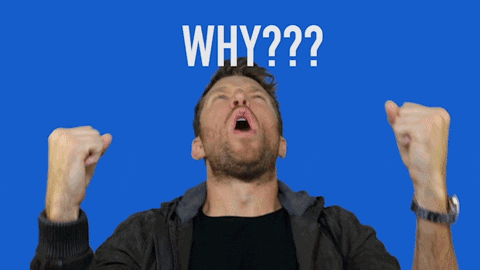 Since you have never been to a physical relationship before, it's easy to get attached to the person you plan to have sex with. If their intention does not match yours or you two have no internal bonding, you can experience a temporary heartbreak if they ever leave you. So, choose wisely.
Whether or not you will get attached to the person, you are having a first-time with depends on your perspective of sex. Hence, it would be best if you made your mind before you take any decision. The point here is, don't do anything you might regret later because that's one thing girls regret doing after five years.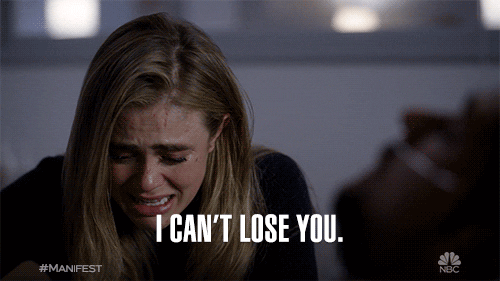 Find Out Your Sexual Preferances
If you are having sex as a teenager, you probably don't yet know your sexuality or what turns you on. But if you already do, then kudos to you because, at your age, I was probably busy playing Plant VS Zombies on my laptop.
Physical preference, gender, etc., are one thing, and finding out what you like about that person is another thing. For example, you may find someone from your grade very attractive and good-looking, but you might not enjoy sleeping with that guy. Why? Because he may look good and all but his sexual preferences or behavior don't match with you.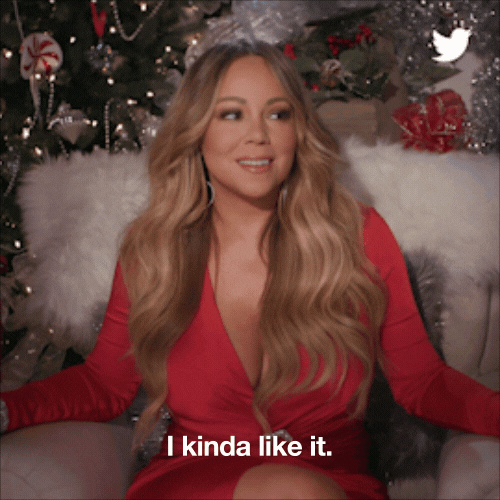 You May Also Like: 10 Aphrodisiac Foods That Boost Sex Drive & Makes You Horny
To remove the awkwardness and uncomfortable situations in bed, make sure to have a thorough conversation about the topic. Once you figure things out through mutual understanding, your first-time will feel more satisfying.
Talk to the Person Before Getting Laid
Once you find out all your sexual preferences and the person you would want to have sex with, discuss the topic before having sex. That person probably has their own preferences. If they don't know yet, you two can find that out through talking.
I know talking about sex with a person seems like a daunting task, but it will get easier once you learn how to initiate sex talk. Talk about everything you want in bed and how you view sex. If your new mate is experienced, ask him or her how to have great sex in their opinion to prepare yourself in prior.
Talking about sex for the first time with someone requires you to come out of your comfort zone. But that's where the fun begins, isn't it? The more you talk about it, the more you get to know about it, and you will get rid of all the confusion that's on your mind right now. Tell them your desires and needs to your partner and ask them about theirs in return. Better tell them that this is your first time so that they can be careful. They need to be, anyway.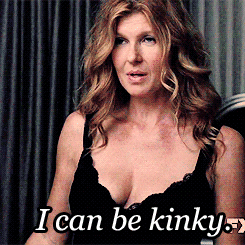 If the person talks about their desires freely, you, too, will feel comfortable talking about your sexual needs. Also, tell them about your boundaries. If you don't like something, say so. Don't feel pressured to say yes. Feel free to say 'no' if you are not in the mood for it. If the person on the other side pressurizes you to do something, don't withdraw your boundaries. Instead, leave that person and find someone better. What's good about doing it with someone who doesn't respect you, anyway?
Also Read: Top 7 Powerful & Passionate Sex Positions of All Time
How to Have Great Sex: Explore Your Body First
No one is going to love you the way you love yourself. No one is going to give you what you can give to yourself. Therefore, before thinking about having sex with someone, find out what you want and how you want it.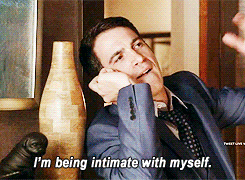 Relax, I'm not suggesting inserting banana in your pussy. You can play with different parts of your body. Give yourself a clitoral orgasm by touching and rubbing yourself. Find out what your erogenous zones are by touching yourself while naked. In short, masturbate often; in the bathroom, in your living room, and wherever the hell you find appropriate. Don't hesitate to explore your own body before you giving it to someone else.
You can also purchase a vibrator or dildo and use that to have multiple orgasms. Moreover, if you gain some self-confidence before going to bed with someone, it will help you unleash that inner beast in you. You can exercise daily, eat a healthy diet, and add self-care to your daily routine to feel good about yourself. So, you serve your own self and the person you have decided to be intimate with.
When It's the Time, Find a Place
When you are ready, pick a place where you will feel safe and comfortable. Avoid public sex as it is illegal and you are new. Instead, you can book a hotel room or visit your partner's place if the time is right. Always choose a location where you will feel comfortable without being interrupted.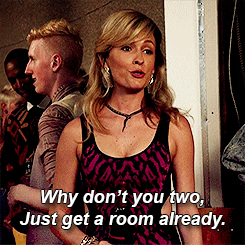 If someone knows that you will pop your cherry, then maybe ask the person if they could find a safe place for you. If you want to know how to have better sex, then maybe find a secret place that will make your first time memorable.
Learn: How to Lick Pussy: Eating a Pussy the Right Way
How to Have Sex For The First Time: Bring the Necessities
You want your first time to be as good as possible, but don't bypass the possibility of getting an STD or other embarrassing diseases. Moreover, using a condom is also important for avoiding an unwanted pregnancy. If it is not absolutely necessary, please don't use birth control pills as they are not good for your health.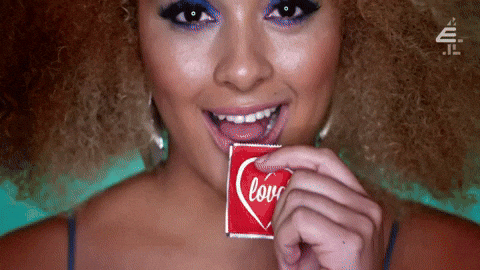 Along with using a condom, make sure to use some lubes to avoid friction and painful sex. Some women take time to get wet. If you are one of them, using a good gel-based lubricant can help you. Also, if you have talked about how to have anal sex with your partner, lubes are a must! You cannot go having anal without using a good lubricant as it hurts like a bitch. Anal or vaginal, in, either way, lubes are important to make things smoother.
How to Have Sex First Time: Have Lots of Foreplay
Foreplay is essential for both girls and boys, for getting hard and getting wet. Moreover, kissing and touching boost intimacy in a relationship. It brings you closer and lets you open up to each other. If you think that you can have a quickie-quickie because they show it in movies, you can be wrong. First-time sexual intercourse takes time to get past your nervousness and fear. Therefore, as a girl, you will need it more than anybody else.
Also, ensure yourself and your partner that the first time does not have to be boring. You can pick a theme like roleplay or BDSM to make it more interesting. Here, have a look at some of the best foreplay ideas. You can expect some blood and pain while you are fucking for the first time, but it does not have to be that bad. In fact, if you are not aroused enough or don't trust the person you are having sex with, or not using condoms & lubes, this situation can get worse.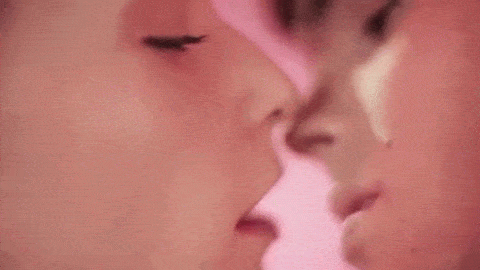 How to Have Sex for The First Time: Don't Forget to Relax
You don't have to jump and ride as they show in movies. Actually, sex in movies is often not realistic. You can take your time to breathe, communicate with your partner, and find ways to calm yourself.
Playing soft sex songs and lighting a nice scented candle can get you two in the mood, and you will soon forget your stress.
Forget About Orgasm
Sex does not always have to include an orgasm, particularly for the first time. Of course, it's our priority all the time but let's not think about it too much when losing your virginity. Think about this journey as a new mental and physical experience that will help you in the long run. Plus, if you can't get an orgasm, don't fake it either, for two reasons; they might lose confidence in themselves if they happened to know, and you can't get an orgasm from the same person again as they don't know how to give you one.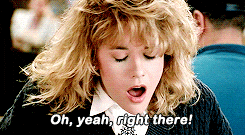 Talk About Your Feelings, Again
As you already got laid and experienced a first intimate relationship, you may feel like some feelings are coming in your way. But if you want to know how to have better sex with the same person, tell them right away how you feel about your first sexual encounter. This will help you grow your relationship even more.
If you have any questions, do ask me in the comment box below. Also, don't forget to subscribe to 2 am Fantasies to receive more sex tips every week.
Beginners' sex guide
First time sex tips for beginners
how to have sex for the first time
How to lose your virginity